Every Delivery Deserves a Doula!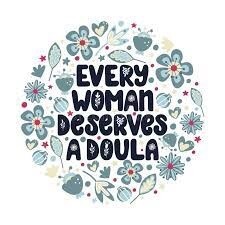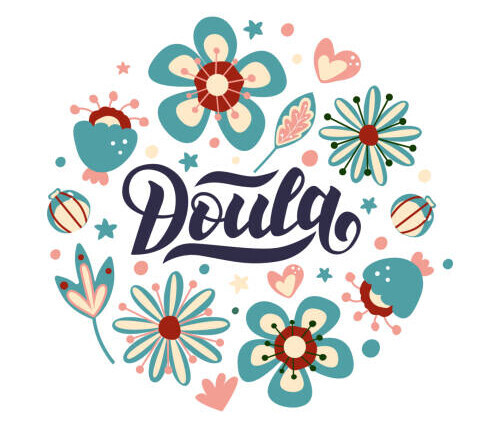 Over the years, Vermont Surrogacy Network has seen many amazing matches between surrogates and intended parents. Some have formed long lasting bonds and are still close years after the baby that brought them together is born. Of course, not every moment of every journey is easy! Even the best and most well-connected matches have times when their wishes and expectations don't line up, and communication can get a bit rocky. In searching for a way to better help our Surrogates and Intended Parents through their journey, we have realized that there is a tremendous untapped resource in doula services that many aren't aware of!
A doula, by definition, is a person trained to provide advice, information, emotional support, and physical comfort to a mother before, during, and just after childbirth. The education , certification, and experience of a doula can vary, so asking about background is very important, however there is no doubt about the improved outcomes for pregnancy they can bring.
There are three points in the surrogacy journey where doulas can make a huge difference, not just for the surrogate, but for the intended parents as well. Most doulas offer services that start in the third trimester through delivery, and many offer postpartum services as well. It is our sincere hope that more people will take advantage of these doula services!
Third Trimester
There is often a point toward the end of a surrogate pregnancy when all parties start to feel the stress of the coming months. Usually, it happens at around the same time as the surrogate and intended parents are asked to fill out a pre-birth delivery plan. This is a document that specifies the wishes of all parties with respect to the actual delivery of the baby. The surrogate will answer certain questions related to the delivery, such as who she wants in the room with her, what pain management she wants to use, and where the intended parents will be. She'll also need to specify who she would want to have with her if she were to need a cesarean section and could only have one person in the operating room with her. The intended parents then have a chance to review the surrogate's answers and add their own perspective and expectations.
This is where a breakdown in communication can frequently occur. If the surrogate and intended parents don't agree on what they expect out of the delivery, it can lead to frustration and hurt feelings on all parts. A doula can help bridge that gap between the parties by helping to explain the rationale behind these decisions and by giving all parties a chance to feel that their wishes are being validated.
The third trimester is also a great time to educate. In some instances, this will be an intended parent's first time in a delivery room. A doula can help them feel more comfortable by explaining what equipment and hospital staff will be in the room, and touring the potential birthing center.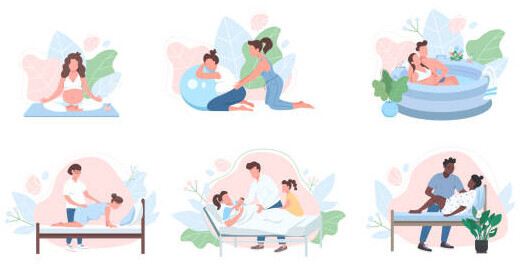 Delivery
Doulas provide continuous support to their laboring clients all the way through the delivery. They are uniquely qualified to assess the rapid changes associated with labor and can offer their clients ways to cope with those changes as they are happening. Doulas can use their expertise to determine if it would be beneficial to the surrogate for the intended parents to step out of the room, and they can manage any difficult emotions that might come from that request. They can help to provide support and updates to intended parents if they aren't able to be present.
Not all of the benefits of a doula may be obvious. Some overlooked services of a doula are acting as a support for the surrogate emotionally. During the stress of delivery they may utilize comfort measures such as breathing techniques, relaxation methods, counter pressure, massage and positioning. To both the surrogate and the intended parent they doulas can provide resources and quality information and help everyone stay informed of options and choices when they may have trouble processing.
Postpartum
A doula continues to be of great service even after delivery. Under the care of a doula, the risk of postpartum depression and anxiety is reduced by almost 60%. Many doulas are also certified as lactation consultants and can provide crucial support to a surrogate if she plans to pump and provide breast milk to the intended parents. They are trained to identify the signs of postpartum depression/anxiety and can advocate for the surrogate to receive the proper mental health care. Some doulas also offer in-home services like light housekeeping in order to give the surrogate the opportunity to rest and heal from the delivery.
On the side of the intended parents, doulas are trained to assist in the transition from pregnancy to parenthood and can offer assistance to the intended parents on how to successfully navigate the first days of their new lives as a family. If there are older children in the IP household, a doula can help give them the support they need to take on the "big sibling" role more easily. Doulas can sometimes identify signs that an infant is in distress before the parents do, and can offer recommendations for when a child needs medical attention.
At Vermont Surrogacy Network, we are so excited to be able to integrate this resource into our matches in order to keep them safe and supported through delivery and beyond.