10 Reasons to Become a Surrogate Mother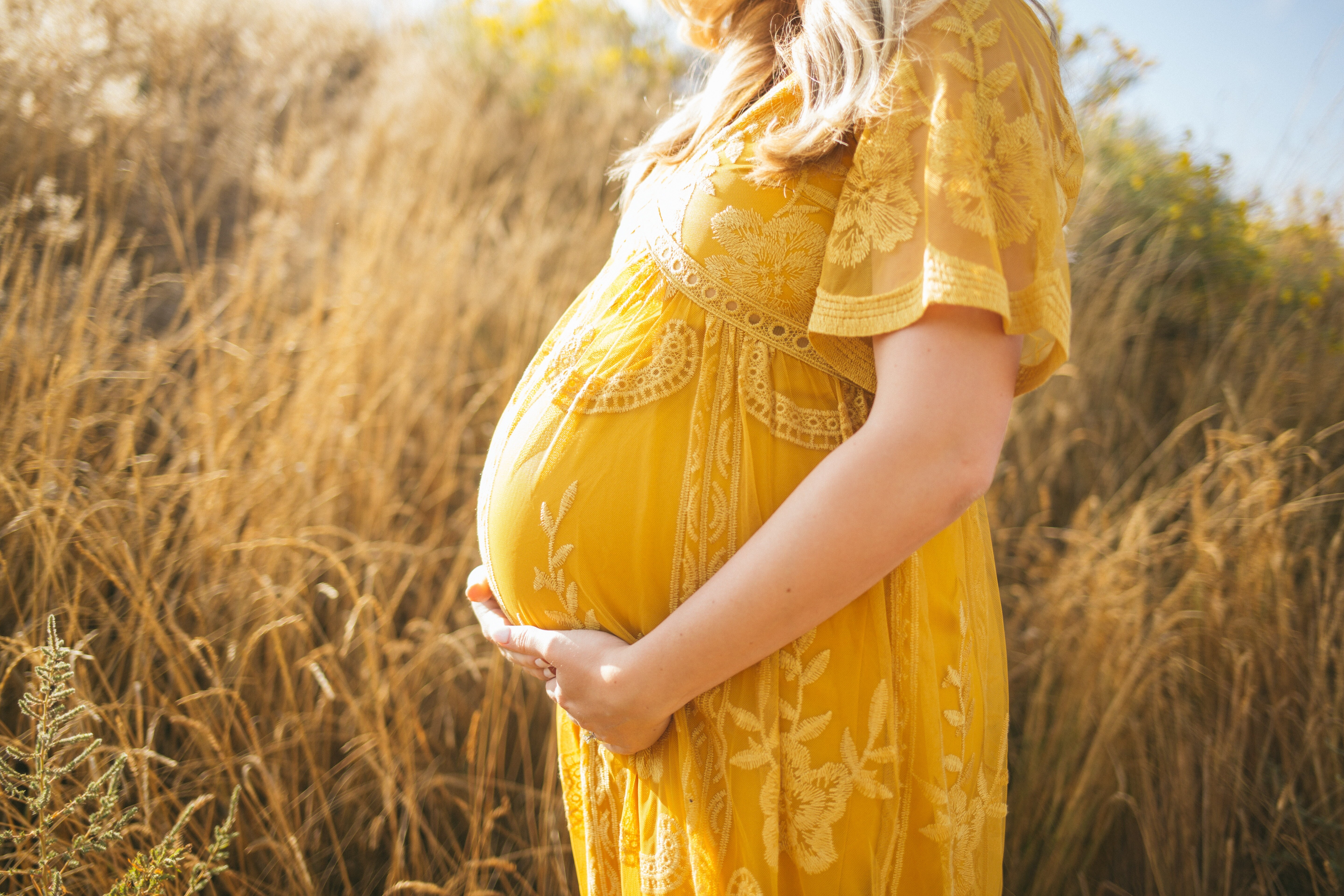 Becoming a surrogate mother is one of the most generous and selfless decisions one can make. It allows you to help make the dream of parenthood come true for someone unable to carry a pregnancy themselves. Though surrogacy is open to all who meet the basic medical requirements, surrogate mothers often share some common threads: They are mature, they have a selfless heart, they enjoy being pregnant, and often would like the chance to carry another pregnancy, without raising another child of their own, as they have completed their own family. Interestingly though, surrogacy, while such a wonderful act of kindness and altruism, is a topic that often evokes questions, fears, and misconceptions- and that doesn't have to be the case. It's actually quite a beautiful process.
If you're interested in why someone might wish to become a surrogate mother, or interested in becoming a surrogate mother yourself, then you're in the right place!
Here are 10 reasons to Be a Surrogate Mother in 2021, and why you should consider becoming one with a professional, trustworthy surrogacy agency.
1. Help Make Dreams of Parenthood Come True
Surrogacy is an extremely generous process that requires pure intentions and selfless dedication toward helping others. Surrogate mothers help those who are unable to have a child of their own by carrying an intended parent's baby to make their dreams of having children come true. When you become a surrogate, you give a true one-of-a-kind gift to another- the gift of life and unconditional love.
2. Receive Compensation
Surrogates are well paid for the work they do, and rightfully so, as it is full-time work for an incredibly important job. Surrogate compensation is well deserved, but should not be one's main reason for becoming a surrogate mother. You should be passionate about helping another family if you wish to become a surrogate, as the work is not to be taken lightly for 'easy money'. Surrogacy compensation is designed to help you support your family, while helping to create a family for someone else. Surrogacy compensation is not meant to be a person's primary means to support their family; it is in addition to their own career and family income.
3. Receive Guidance from Experienced Professionals
From the beginning stages of learning how to prepare physically and mentally, throughout the pregnancy term, and until after delivery, when you work with a trusted surrogacy network you are guided by experienced professionals throughout the entire process. Surrogacy is a process that can be very daunting and stressful at times, but with top-notch support from experienced surrogacy providers, it makes the entire journey feel manageable, calm, and fun. We want you to have the surrogacy journey you dream of.
4. Choose Who You Want to Work With
When it comes to finding the right match for surrogates and intended parents, the process is extremely fine-tuned so that all parties involved are happy, comfortable, and confident in the match. There is no 'one-size-fits-all approach to surrogacy, and that's part of what makes it such meaningful and unique work. Choosing an agency whose ethics and values match your own will help to ensure you have the best surrogacy experience possible. The team you choose to work with should be there to support you every step of the way and ensure you are well prepared for the surrogacy journey.
5. Meaningful Work
If meaningful work had to be defined by a singular role, it would be surrogate mother. Surrogate mothers are able to help people that are unable to have children themselves, become parents. While individual days of being a pregnant surrogate mother have their ups and downs, at the end of the day there is no better feeling than realizing you are living a life with meaning and hold a genuine passion for helping others. The gift you give as a surrogate is unlike any other; it is a gift that takes months to create but lasts a lifetime.
6. Join an Empowering Community
When you become a surrogate mother, you become a part of a lifelong empowering community, bonded by an experience like no other. The surrogate mother community is incredibly supportive and full of information for those who are new to surrogate motherhood. Surrogate mothers all share similarities when it comes to their passion for compassion for others, which makes the community a warm, welcoming, and supportive space.
7. Create a Powerful Bond
Surrogate mothers are able to form an intimate and respectful connection with the intended parents that they work with. From pre-pregnancy, throughout pregnancy, and post-delivery, the bond becomes powerful and unique. After all, surrogates bring the gift of children to those in need, so it is only natural that an intimate connection is shared between those involved. Many surrogate mothers and intended parents continue to have lifelong relationships well after the baby is born.
8. Unmatched sense of accomplishment
We all want to be successful in our work, but surrogate mothers are able to experience a feeling of accomplishment that exceeds all others when their job is done. Surrogate mothers tend to feel incredibly satisfied at the end of their pregnancy, knowing they've gone through an amazing process and brought so much joy and kindness into the world. The sense of satisfaction is unmatchable, and like no other job in the world. The moment you see the intended parents with their little one is the moment you feel truly fulfilled and accomplished as a surrogate. It is truly breathtaking.
9. One-of-a-Kind Experience
Being a surrogate mother is a one-of-a-kind experience that not many people can say they've done. It's an incredible opportunity for selfless giving, and a journey you'll never forget. Plus, it's an experience that is unique to your life and your body, which makes it all the more sacred.
10. Ethical & Supportive Environment
Becoming a surrogate mother is not to be taken lightly, and it is incredibly important that you work with a reputable professional surrogacy network. Vermont Surrogacy Network is dedicated to helping both intended parents and gestational surrogates by providing an ethical, affordable, supportive environment. Finding a network you can trust and feel confident in is the key to laying the foundation for a successful surrogacy journey.
Ready to Take the Next Step?
Becoming a surrogate mother is (have we mentioned this yet?) incredibly meaningful work, and beyond that- an unmatched gift to give someone in need. Surrogacy is a profoundly empowering experience, and an incredibly unique opportunity to change lives for the better. If you feel like the list above resonates with you, and aligns with your passions in life- becoming a surrogate mother may be for you. At Vermont Surrogacy Network, we are dedicated to helping others and are here to assist you in any way you may need throughout the surrogacy process. If you've got questions, are ready to take the next steps, or want to explore options in greater detail, reach out today. We can't wait to meet you!