How to Become a Surrogate Mother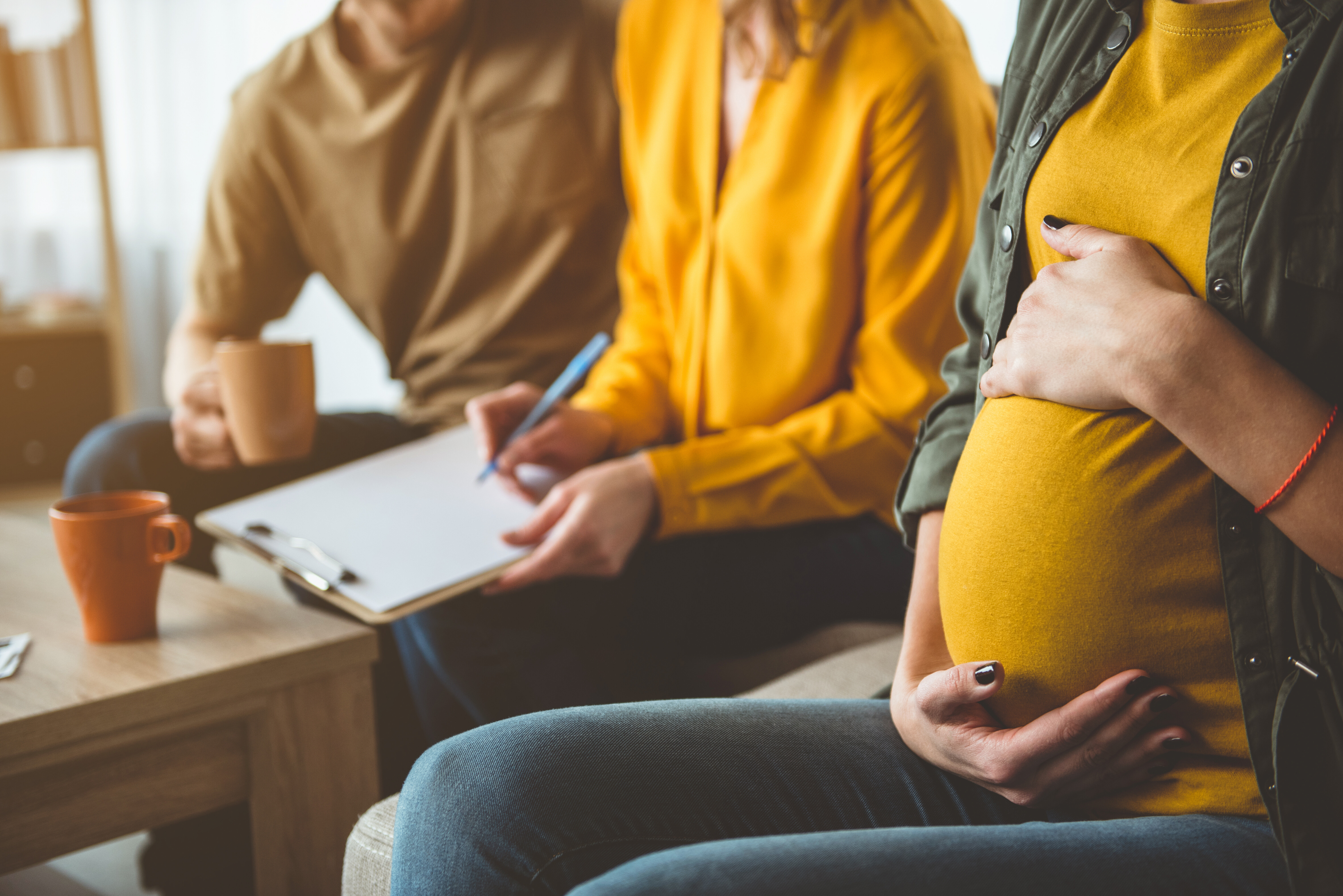 If you're considering becoming a surrogate mother but are unsure of the right steps to take to do so, you're in the right place. Becoming a surrogate mother takes patience, hard work, and dedication - but it is an incredibly rewarding experience that many strong women are eager to take on. It's important to note surrogacy isn't something just anyone can do; surrogates must be healthy, emotionally stable, and ready to take on the responsibility of carrying someone else's baby. If becoming a surrogate mother sounds like something you're interested in pursuing or simply understanding better, we've outlined the step-by-step process of all you need to know going into this journey.
What is a Gestational Surrogate Mother?
Before we dive into the process of becoming a surrogate mother, it's important to cover the basics of what it really means to be one. A gestational surrogate mother is a woman who carries and delivers a baby for another person who wants to have a child of their own but is unable to carry themselves. A gestational surrogate is not genetically connected to the embryo, meaning it is not her egg that is used to create the embryo. The surrogacy process begins when the intended parents (those who cannot carry their own child) and gestational surrogates (those who can and wish to carry a child) enter into an agreement to make surrogacy happen.
How Do I know Becoming a Surrogate Mother is Right for Me?
Becoming a surrogate mother takes a very specific type of person who can take on intense physical and emotional responsibility. If any of the traits below ring true for you, becoming a surrogate mother might be a path to consider. Keep in mind that there are further requirements and aspects to consider, but listed below are a few basics:

You are healthy enough to carry another's baby without putting your own health at risk

Between the age of 21-45

BMI of 35 or lower

No history of severe anxiety or depression

You are emotionally stable

You have a solid support system

You have a selfless heart

You have been pregnant before and delivered without any major complications

You want to carry another pregnancy without raising another child of your own

You want to give the gift of parenthood to an intended parent who is unable to carry a child of their own
If the above resonates with you, and you're ready to learn about the actual process of becoming a surrogate mother, this guide is for you. Here is a start to finish process of what becoming a surrogate mother looks like.
The Process
The first thing to note when becoming a surrogate mother is the importance of finding a surrogacy network that is trustworthy, supportive, and professional. Choosing the right surrogacy agency is the most important step you will take throughout your journey, as the people there will be who you work with throughout the entirety of your surrogacy process. You want to make sure you are in good hands, and that all starts with working with choosing the best surrogacy network for your needs. That being said, the process of becoming a surrogate mother will vary slightly depending on which surrogacy network you do end up working with, but for the sake of this article, we will be walking you through the typical process at our very own Vermont Surrogacy Network.
Application Phase
The surrogacy process starts with an application phase, where surrogates submit their basic information to be matched and screened by surrogacy agencies. At VSN, we start the journey with a phone call, where applicants are able to ask any questions they may have about our organization and gestational surrogacy program. We go over the applicant's previous pregnancies and deliveries as well as ensure they meet all pre-requisites listed on our website. From there, they are given access to complete a full online application, which is then reviewed by our agency. If all is approved, we move forward to the matching phase.
Matching Phase
To match surrogate mothers with the best fit intended parents, VSN uses these three steps: Profile Exchange; First Contact-Telephone Call, and Face-to-Face Meeting. Prior to the profile exchange, our surrogacy network reviews the profiles of both parties involved to identify a potential match. If both the surrogate mother and intended parent are interested in pursuing each other based on their basic profile information, we schedule a phone call for an initial meeting. Our network then provides guidance to best prepare the surrogate mother on topics to discuss and those to avoid during the first phone call with the intended parent. This is where an understanding of shared values becomes key for those who want to become surrogates. If both remain interested after this call, the intended parent and surrogate mother will meet in person and decide if they are a good match. After the in-person meeting and an agreement between both parties, the two are considered 'matched' and are ready to move on to the screening phase.
Screening Phase
During the screening phase, surrogate mothers are evaluated physically, psychologically, checked for any STIs, and must give the agency access to their complete medical history. All surrogacy clinics require standardized psychological testing for the carrier to ensure the surrogate mother is mentally prepared for the journey and experience ahead. The surrogacy agency then uses this information to make sure the surrogate candidate meets all necessary requirements before moving forward to the contract phase.
Contract Phase
The surrogacy contract phase is when surrogates and intended parents work together to create a surrogacy agreement that both sides are comfortable with. This can be an intense process for those who want to become surrogates, as they need to make sure what's been written down in this document aligns closely with their own needs. At Vermont Surrogacy Network, we require the carrier to select an independent attorney who specializes in fertility law for this phase. The attorney will be paid for by the intended parent and will guide the surrogate mother through the entire contract to make certain they understand what they are agreeing to before they sign. When you work with a network you trust, the contract phase is clearly explained so all parties involved are comfortable with and confident in what they're agreeing to before moving into the IVF cycle phase.
IVF Cycle Phase
After completing all the necessary requirements to be a surrogacy mother, it's time for the fun to begin! The IVF cycle phase is when the surrogate mother works with the IVF clinic to prepare their body for carrying. This phase takes a lot of communication and planning between the carrier and the intended parent, but it is well worth the work as after this phase is complete, the surrogate mother is officially pregnant! The surrogacy network remains very involved throughout the pregnancy to support both parties involved and make sure all is continuing to go as smoothly as possible.
Planning for Delivery & Beyond
The final phase of being a surrogate mother is perhaps the most special of them all: planning for delivery. During this phase, surrogates are given close care by their surrogacy agency and intended parents as they prepare for the baby's arrival. The surrogacy network provides the carrier with adequate resources, support, and comfort as they prepare to enter into delivery. At Vermont Surrogacy Network, this is known as the Pre-Birth Delivery Plan. There is a lot of work that goes into this phase, but it is well worth it the minute the baby is born.
Working With the Right Surrogacy Network
Choosing the right surrogacy agency is of utmost importance when becoming a surrogate mother. Your surrogacy network will be who you work with throughout the entire process- from the application, through delivery, and everything in between. At Vermont Surrogacy Network, we believe all surrogates deserve to have peace of mind knowing they're in good hands with an agency they feel supported by and can wholeheartedly trust. If you're feeling ready to start your journey in becoming a surrogacy mother, or are simply looking for more information on all things surrogacy, Vermont Surrogacy Network is here for you. Get in touch today, we can't wait to meet you!