JUSTINE'S SURROGACY - 20 WEEKS!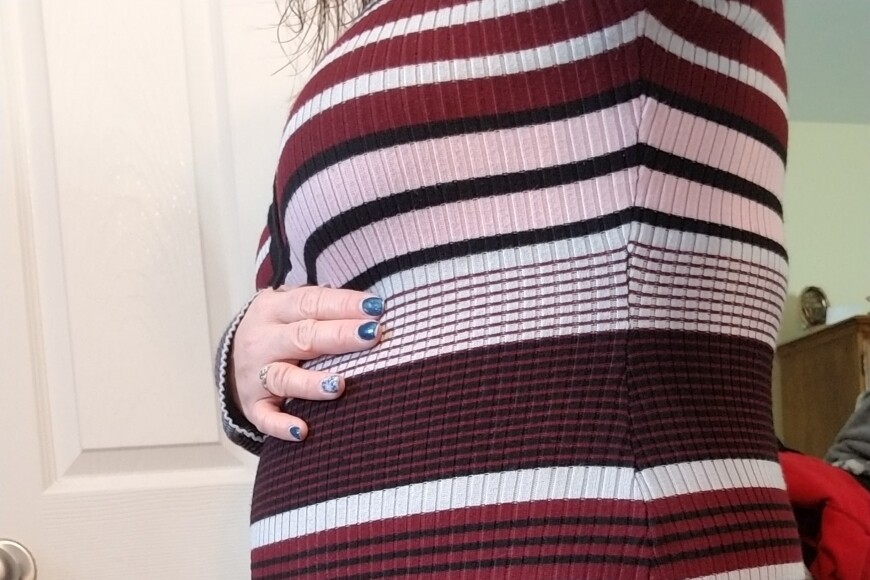 Half way there!
Yay 20 weeks, I'm half way there. Just had the ultrasound and baby girl is growing well. Weighing in about 10 oz and the size of a mango (6.5 inches). The baby likes to beat me up, and my hips and ligaments are stretching, so those are sore, but in general doing well.
The intended mother was able to come up for the ultrasound. She was so worried that she wouldn't be able to spend every second with the baby. I was like no this baby is yours, of course you will be next to the baby. My intention is to have mom hold her baby girl first, I feel like she is getting short changed not being able to carry, so I believe she should be the first one to hold her, and for the baby to see her mom.
The only way I would care for baby girl is if parents are in route and traveling to the hospital. I am looking forward to spending the time with my girls afterwards, and getting back in shape, doing activities with them, and gardening (more like digging up my gardens, since I have absolutely no green thumb at all.
March will be interesting, my husband got my tickets to see Phantom of the Opera in Rhode Island, so my friend (as he's not the classical type, even though he says he wouldn't mind) and I will be making a girls weekend of it. We plan to do a tour at the Lizzie Borden House, and possible a trip to Salem, MA.
I am super excited to have some time to "myself" and with a friend. I am not allowed to travel 2 months from due date out of state, so I had to have written permission from the parents and my doctor before going, which they both approved. I will of course keep checking in with the doctor before leave just to be sure, as I don't want any mishaps.
Other than the house being over run by toys from Christmas, and Angela's birthday, everything is well. Write back in soon. Stay happy.