What Happens After a Surrogate Gives Birth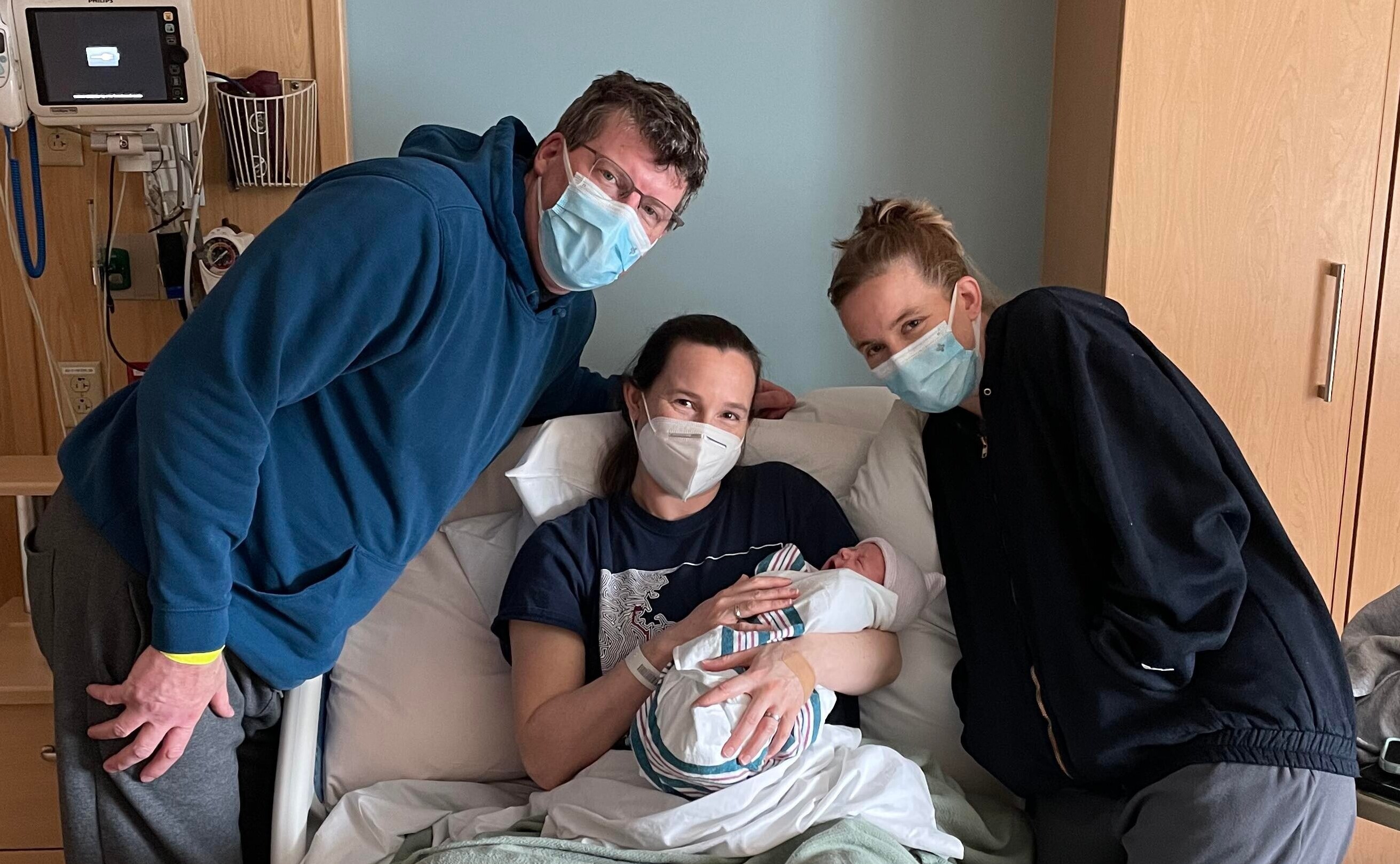 For Intended Parents who have gone the route of a gestational surrogacy, navigating the waters after a surrogate gives birth can be daunting. Being prepared can help alleviate anxieties and make sure everyone involved has a positive experience from start to finish.
We put together this helpful guide on what happens from when a gestational surrogate goes into labor to the beginning of the parenting journey!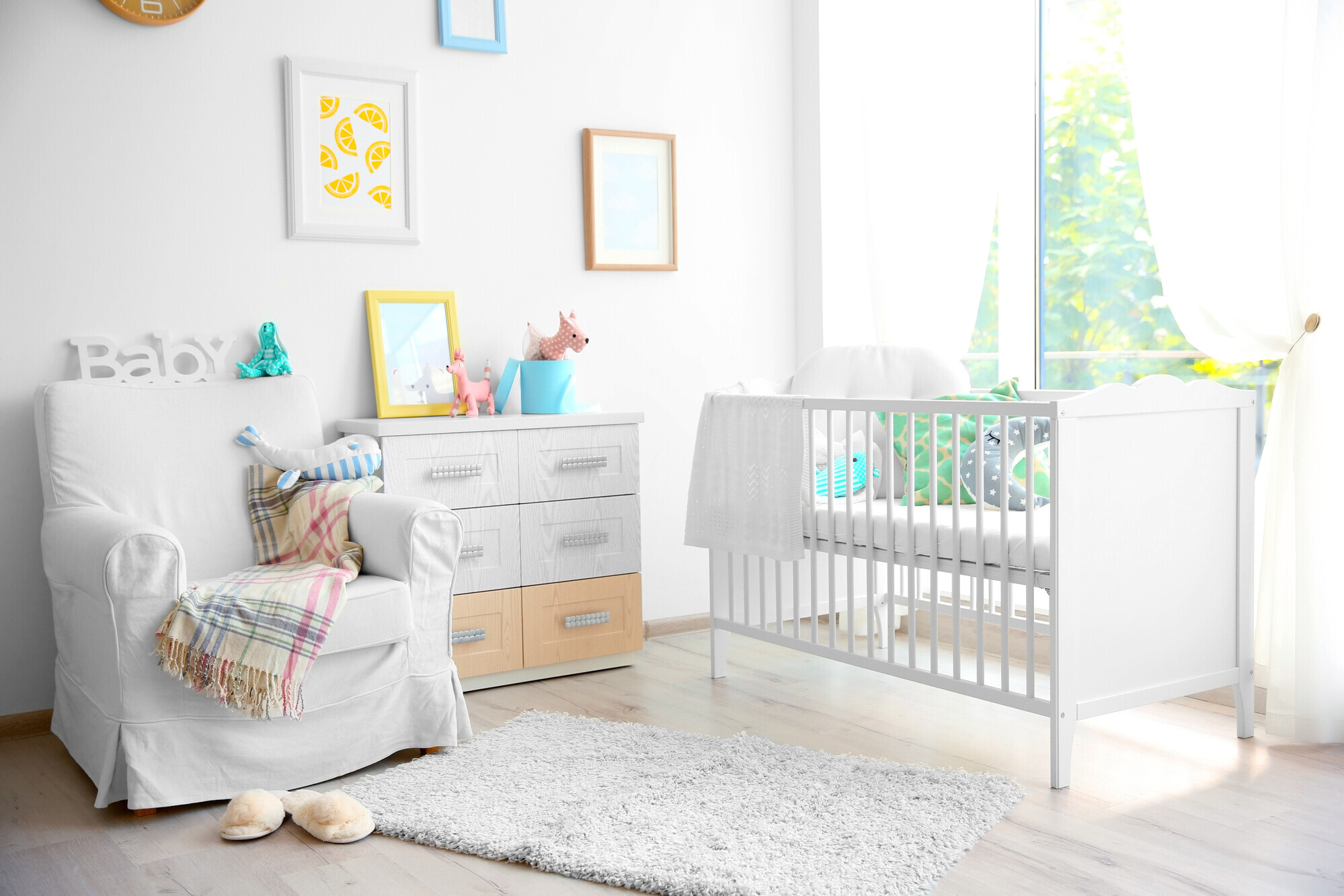 Making a Birthing Plan
The first step in reducing the stress and anxiety typical on the baby's arrival day is to have prepared a birthing plan in advance.
A birthing plan is a written document that clearly communicates a surrogate's preferences for her delivery experience. Each experience is unique, so everyone must be clear about what will happen during labor and afterward.
Preparing and walking through the steps of how a surrogate would like to see the events unfold helps all parties be ready for the delivery and each other's hopes and expectations. At Vermont Surrogacy Network, we work with the surrogate and intended parents to complete a birth plan a few months in advance of the delivery.
A birthing plan will include the following:
Who's in the Delivery Room
This is the most important topic to discuss. In addition to the medical staff, a surrogate may want present: her obstetrician, midwife, doula or partner at the baby's birth.
The Intended Parents are often in the delivery room during the birth, but if a surrogate prefers Intended Parents not to be, they should respect her wishes.
Being a surrogate is one of the most compassionate and selfless acts, and most surrogates welcome the Intended Parents' presence at the birth of their child if they would like to be.
The Type of Environment
In addition to a hospital birth, there are other options when considering where the baby is born, such as a birthing center or at home. These options are much more uncommon with surrogacy pregnancy, however if it is something that the surrogate and parents decide is the best option, they would need to consider many factors and should also consult with their matching organization.
Soft music, relaxing sounds or simple silence can also create a calm atmosphere. Knowing when everyone will arrive and where they will be during the labor and delivery can help reduce tension and anxiety as well.
The Type of Pain Management
There are different types of options to help manage the pain during childbirth. Surrogates can request regional anesthesia where the drug blocks sensation to a specific body region. A spinal block is a type of regional anesthesia administered into the spinal fluid, and while not a type of anesthesia, nitrous oxide (laughing gas) is also an option. Nitrous oxide can dull pain by slowing down the nervous system, which can also lessen any anxiety, making it beneficial for women who tend to experience anxiety. Non-pharmaceutical options for pain management include aromatherapy, acupuncture or acupressure.
Birthing Position
While some birthing positions may be more common, there is a wide range of options. In addition to the standard birthing position of laying down, other options include kneeling, squatting, hands and knees, semi-reclined, or side-lying positions.
Who Will Cut the Umbilical Cord
For many Intended Parents, cutting the umbilical cord is a deeply symbolic gesture. It marks the end of the pregnancy and delivery journey, as well as the beginning of a new life for them as parents.
The Intended Parents' Role at the Birth
Intended parents should also consider their role in the birth process. Will they stay at their surrogate's bedside during labor? Will they take pictures or video? Will they bring items like flowers, snacks or music to the delivery room? These are the types of things to discuss and should be in a birthing plan.
The Day of Baby's Arrival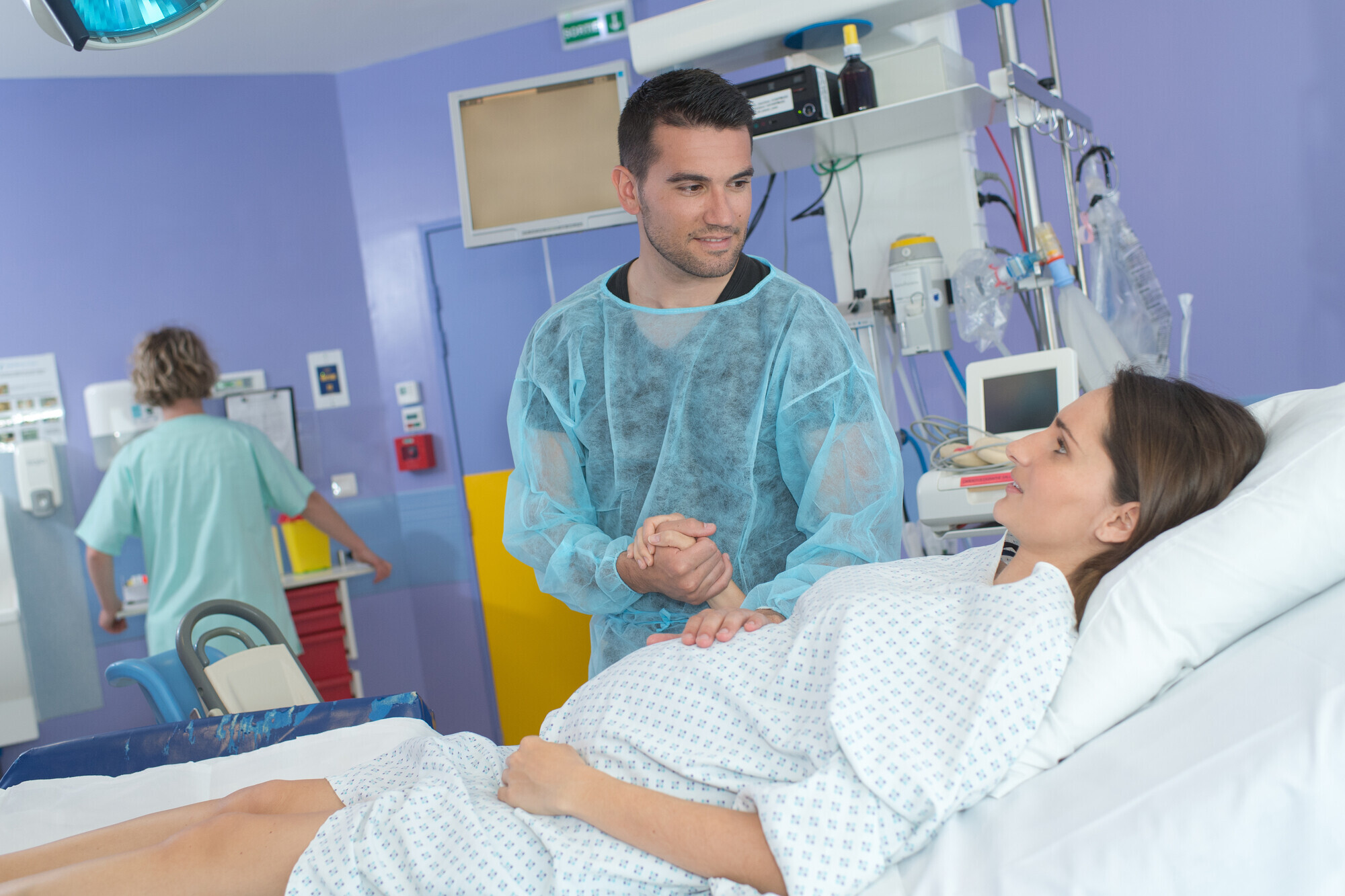 The baby's arrival marks an incredibly special day for a gestational surrogate, the Intended Parents and other family members. It's a moment of great joy when the surrogate finally meets the baby they carried for nine months.
If the Intended Parents don't live locally, they may want to consider booking a hotel near the hospital or birthing center in advance, so they're prepared for any sudden changes.
Communication between the intended parents and surrogate is paramount as labor begins. Vermont Surrogacy Network works with the surrogate and intended parent prior to the delivery to create a pre-birth delivery plan, and to help address common questions and concerns. Some of these are: when will the intended parents be contacted that the surrogate is in labor, who will be in the delivery room, where will they be in the delivery room: head, feet, etc. what kind of closure will the surrogate and her family need after the delivery, will she be providing breast milk and how much communication will they have post delivery.
A surrogate will have packed her hospital bag and the Intended Parents should also have a bag ready. While labor could be very quick, it can also be very slow, and there's no way to predict which it will be.
What Intended Parents Should Include in Their Hospital Bag
A copy of the Surrogacy Agreement papers to ensure that all legalities are in order.
Essential documents such as birth certificates and social security cards for completing any paperwork at the hospital.
Comfortable, loose clothing with layers so that you can adjust if necessary; include a light cardigan or shawl for hospital cold air conditioning.
Bring extra phone chargers and batteries in case your devices run out of battery during a long labor period.
Cash and credit or debit cards to take care of any additional expenses that may arise during the hospital stay. Check with your insurance company beforehand to know what's covered and what's not, so you know how much you need to put aside for payment purposes.
Bottled water, snacks, and energy bars to keep your energy up and stay hydrated throughout the process; it's also beneficial to have healthy snacks on hand for after childbirth when nursing or bottle-feeding begins.
Toiletries such as soap, toothbrush/toothpaste, lotion and deodorant for freshness during a long period in the hospital room.
Change of clothes (for both intended parents) depending on how long labor is.
Camera/video camera
Comfort items such as comfy pillows, blankets, slippers, books/magazines/games for entertainment and while waiting until the delivery time comes!
What to Include in the Newborn's Hospital Bag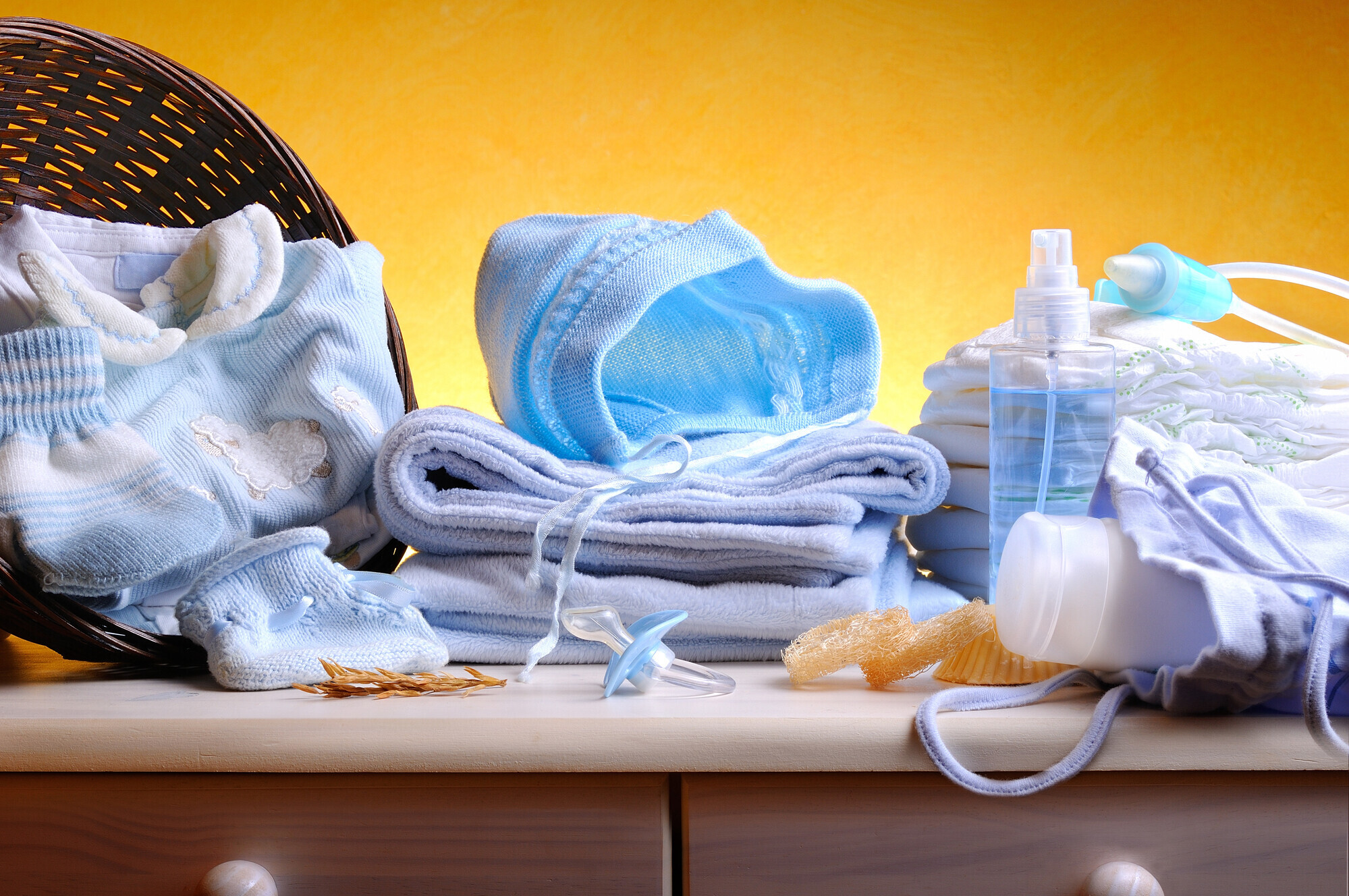 Newborn clothing: an array of sizes and short- and long-sleeved onesies, hats, socks, mittens, and sleepers if the baby has to stay in the hospital longer than expected.
Receiving and swaddling blankets: choose lightweight blankets that can easily be transported home.
Diapers & wipes: newborn size and unscented.
Feeding supplies: bottles and nipples, burp clothes, cooler for breast milk, if the surrogate is providing milk (surrogates do not breastfeed, they may offer to pump breast milk) and formula powder if desired.
BPA-free pacifiers: in case the baby needs soothing.
Car seat/carrier: an approved car seat with the base properly installed, this will be inspected by a member of the hospital staff prior to you leaving with your baby.
Toiletries: baby shampoo/wash, lotion, diaper rash cream, nasal aspirator/bulb syringe to clear the nose if needed.
A soft toy: small plush toys like stuffed animals that may help comfort the baby.
During the Delivery
Intended parents in the delivery room with the surrogate giving birth may have mixed emotions. It can be an overwhelming moment for the intended parents as they are filled with excitement and joy at meeting their new baby for the first time and feeling immense gratitude towards their surrogate.
The intended parents will likely stand by their surrogate's side throughout the labor process, offering encouragement, reassurance and support as needed. After the delivery, the doctor or nurse will hand the baby to the new parents, who are the first to hold the baby.
After Giving Birth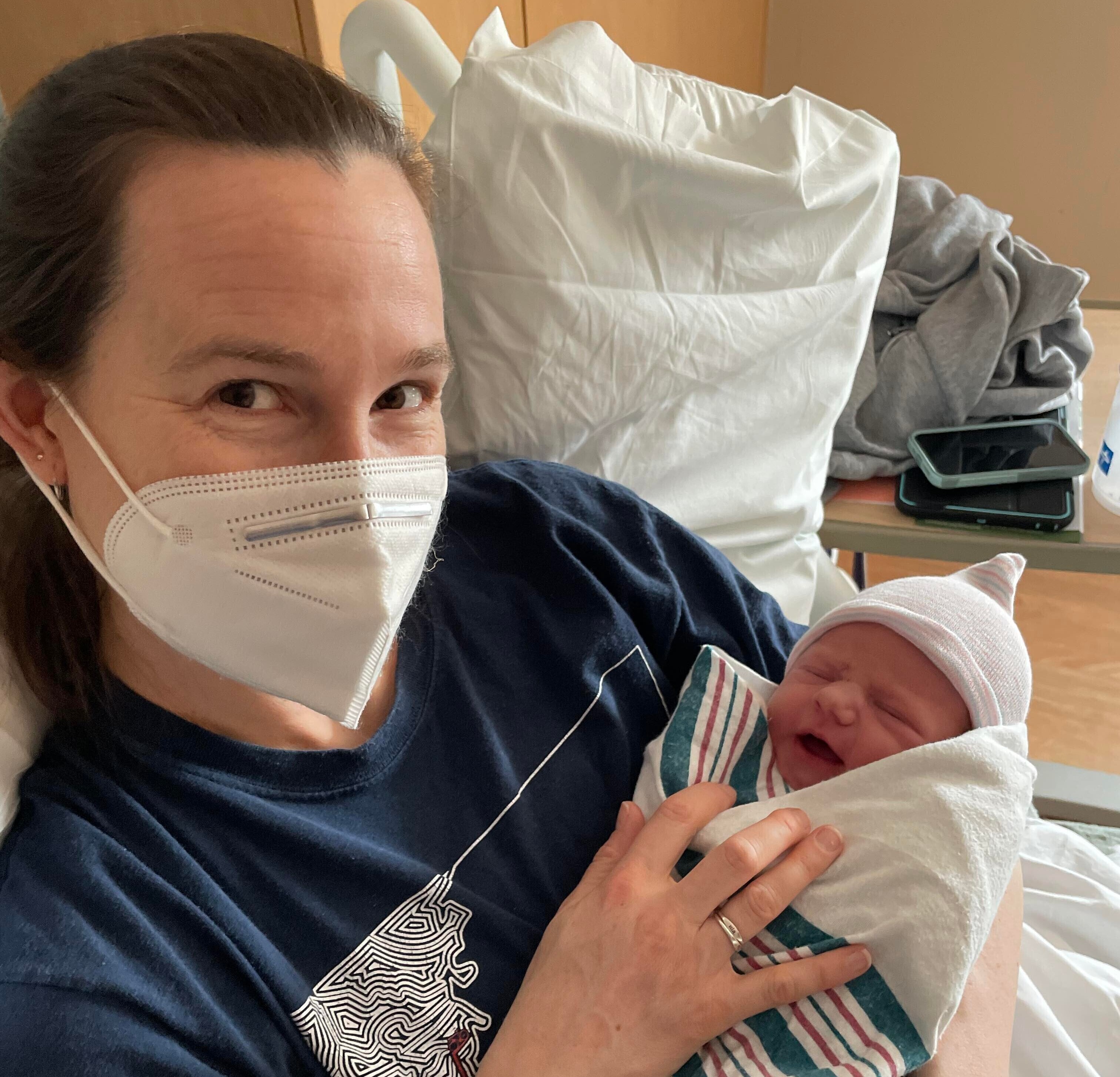 After the birth, many gestational surrogates find that the strong emotions that come with nurturing and carrying a baby for nine months can leave them feeling overwhelmed mostly in a very positive way.
Surrogates tend to feel happiness and joy at seeing the parents with their newborn, in knowing they were able to help bring this family unit together. The surrogate experiences a transition from being the primary caregiver to now being on the outside watching the beautiful family story unfold. Most surrogates have shared that the most fulfilling moment in the surrogacy journey was when they first saw the parents being handed their baby. It is in that moment that the feeling of closure and transition is strongest.
Whatever range of emotions a surrogate feels after giving birth, she should have the space and time to process each emotion and move forward on her journey.
Bringing the Baby Home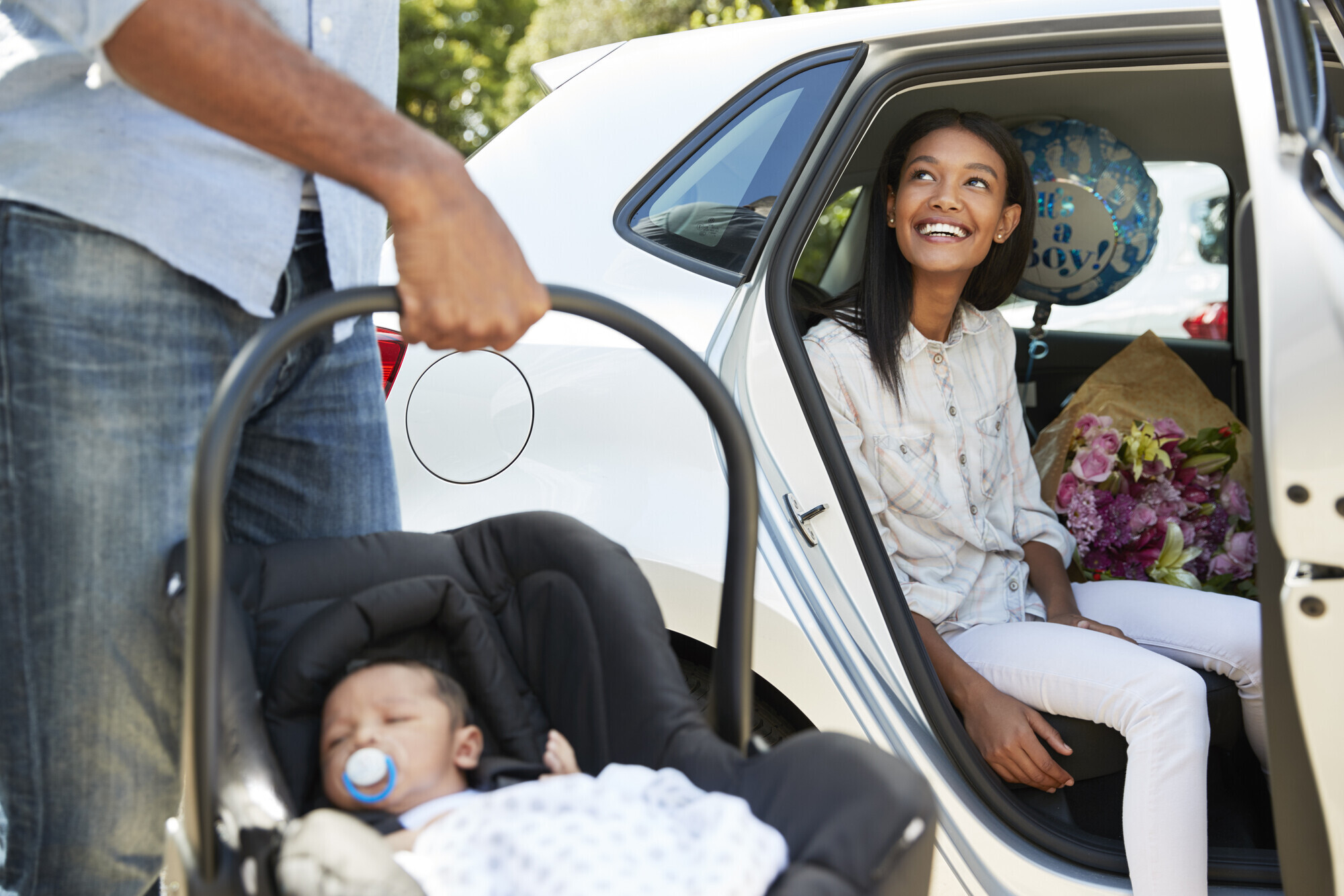 All parents are bound to feel excited when preparing to bring their baby home, but before they can leave the hospital, they must complete the necessary paperwork.
This includes documents from both intended parents, such as birth certificates, forms from the hospital and a medical assessment to ensure the newborn is completely healthy before going home.
While some of these steps may seem overwhelming, approaching each one with care and compassion will help you ease through this final step before you can take your baby home.
New parents should also know that even though it is a very happy time, it is normal to feel overwhelmed by the new situation. Giving themselves grace during this adjustment period is necessary as they acclimate to their roles as new parents.
Communication After the Baby is Home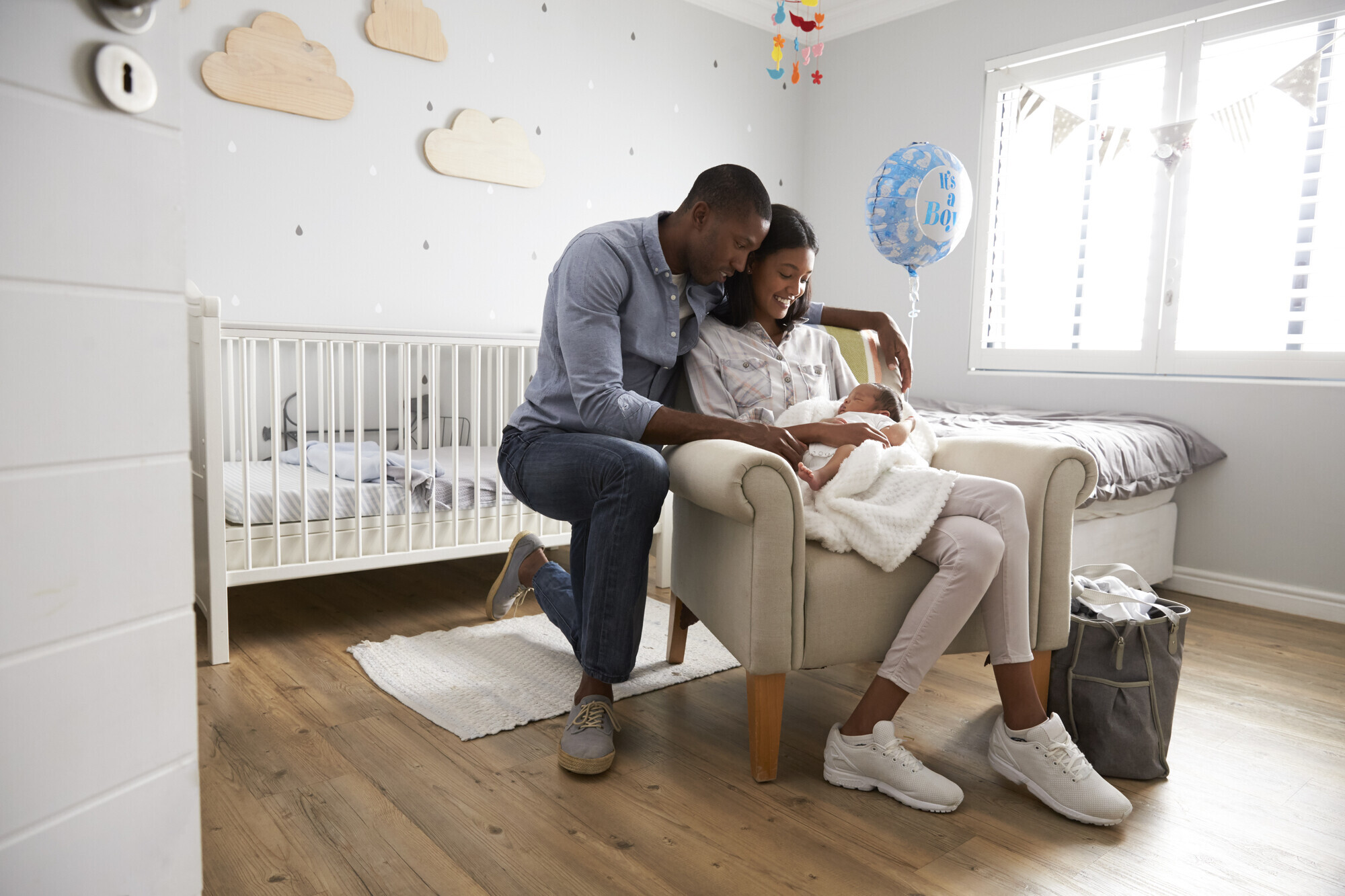 The surrogacy journey doesn't need to end when the baby goes home. Forming an ongoing relationship between a surrogate and the family benefits both parties. The surrogate often experiences feelings of fulfillment in knowing they have made a tangible difference in someone else's life. On the other hand, the intended parents may find peace of mind through having direct access to their surrogate, simply by offering support or expressing their gratitude.
Building this strong connection during and after pregnancy can not only build a trusting bond, but also provide the opportunity to continue exchanging stories and advice long after the baby is born. Allowing time for this relationship empowers both parties to experience mutual appreciation, understanding, and respect.
Communication between a surrogate and new parents should be well established to ensure everyone knows what to expect of each other. Having an honest dialogue before delivery allows both parties to discuss what they need from each other, so all parties can enjoy this beautiful act of love in the best possible way.
Surrogacy Changes Lives
The gift of surrogacy is undeniable, and it changes the lives of everyone involved. Being prepared in advance of your surrogate giving birth will make it easier.
If you want to grow your family through surrogacy, want to learn more about surrogacy or are considering becoming a gestational carrier, don't hesitate to contact us. We can't wait to begin your journey together!