A Recommended Reading List to Explain Surrogacy to Children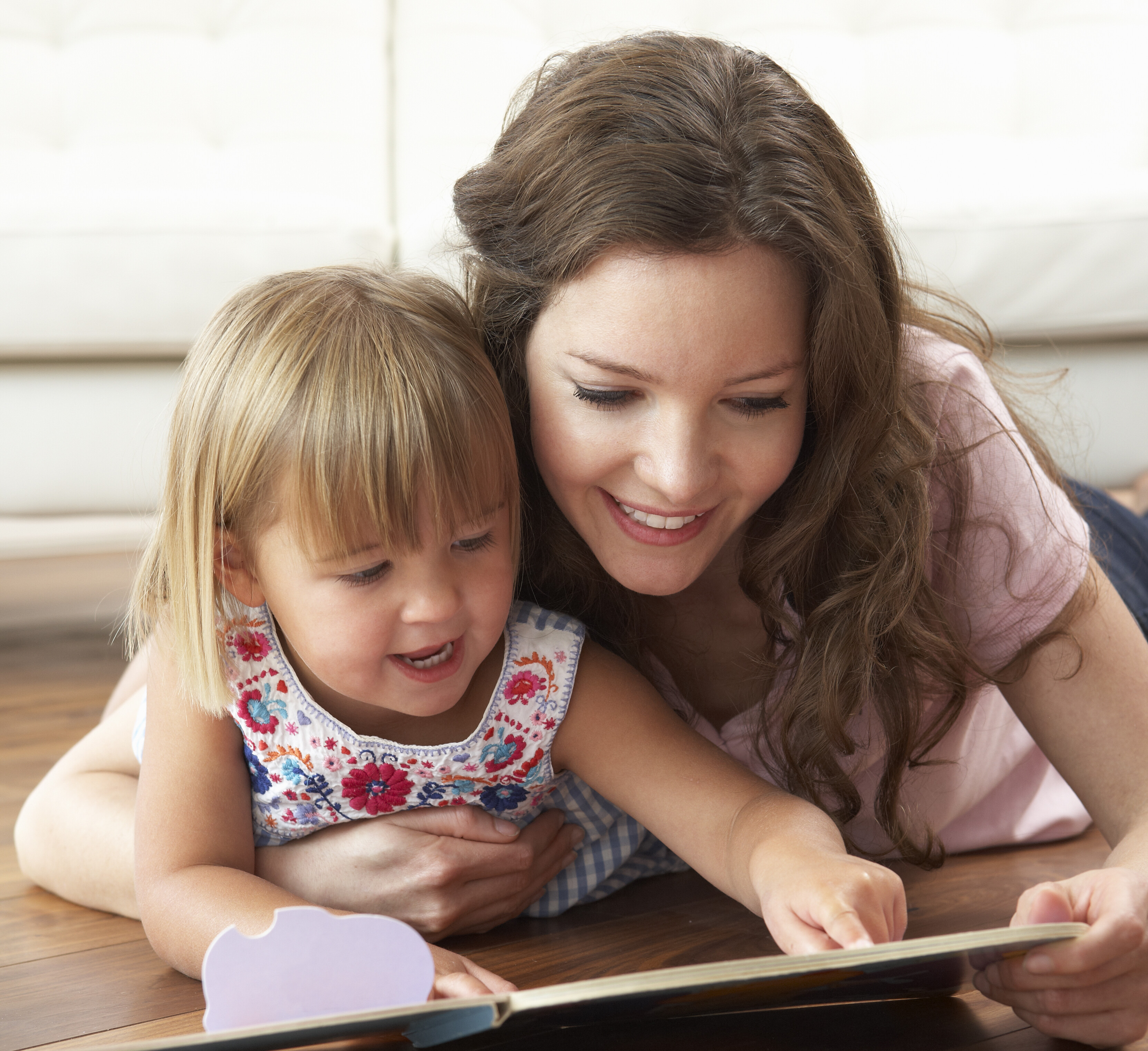 Surrogacy is an incredibly generous and life-changing gift you can give to another family that also affects your own loved ones. Therefore, talking openly with your children about the journey you are all on will go a long way toward preparing everyone for having the best experience possible. To give your kids a greater understanding of surrogacy, you can introduce them to books that explain in simple terms this amazing journey. Your enthusiasm and optimism in reading about this experience will allow them to understand more about what is happening.
We curated several children's book titles for you that explore themes of family, identity and how surrogacy works – all perfect topics for opening up the dialogue with your child so they can appreciate the special bond between you and the family you're helping.
How Books Will Help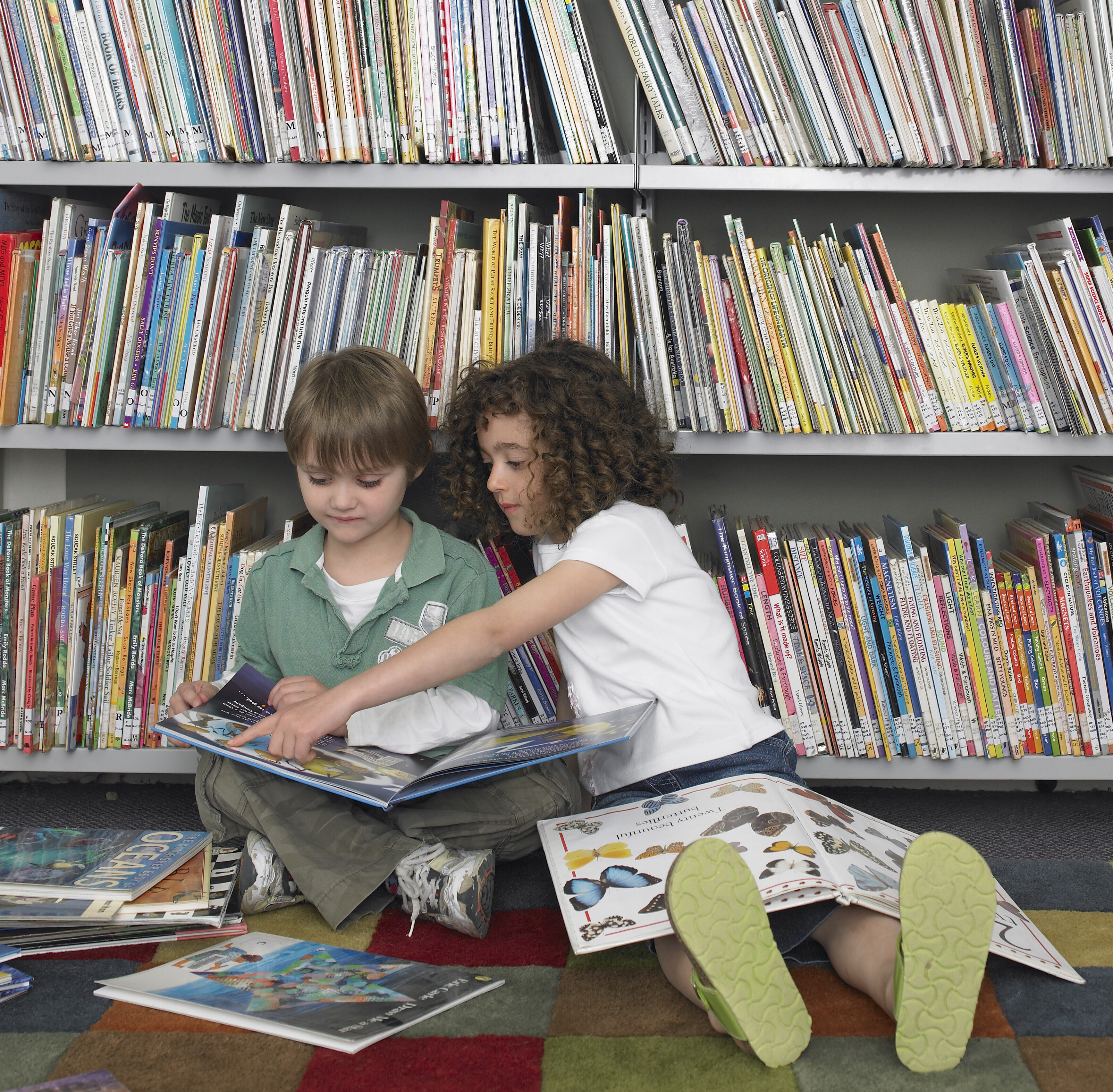 Reading books about surrogacy with your children helps them better understand the process, instills empathy and fosters an open-minded outlook towards diverse family dynamics. As a surrogate, you have the chance to nurture communication and bonding with your children through reading, while also preparing them for the changes ahead.
Overall, books about surrogacy result in a supportive and inclusive family atmosphere, making the journey of being a gestational surrogate that much more meaningful and fulfilling. By sharing these handpicked books with your little ones, you're fostering understanding, empathy and a broader perspective on the different ways families can come together. So, let's delve into the captivating worlds created by these authors.
Top Recommended Children's Books about Surrogacy
By Sarah Phillips and illustrated by Laurie Faust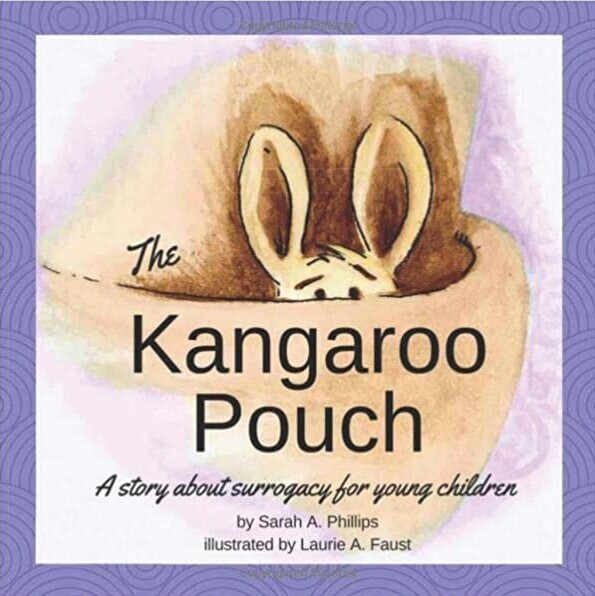 A very popular children's book about surrogacy, "The Kangaroo Pouch" explains the gestational surrogacy process with the metaphor of being a kangaroo. This surrogacy story, for ages 2-6, was vetted by doctors and childhood professionals before it was published, so it has the extra benefit of approval from those working in the field. This book for young children gently approaches the subject of fertility and is a great way to open the door of communication.
By Carla Lewis-Long and illustrated by Tyler Simone Newman
This charming picture book, for ages 2-5, tells the story of same-sex parents choosing gestational surrogacy. It is an easy-to-read book and a great resource to help children understand surrogacy with non-traditional families. Lewis-Long writes an uplifting story of surrogacy that involves the surrogate and the doctor.
Written and illustrated by Kimberly Kluger-Bell
"The Very Kind Koala," for ages 3-5, follows the journey of a mommy and a daddy koala who need help from a third very kind koala to carry their baby in her pouch for them. Kluger-Bell, a licensed psychotherapist who specializes in fertility, writes the book from the perspective of the surrogate koala. This book includes simple explanations and you get to learn a bit about koalas, which is a great way for kids to stay engaged and see that we are all connected.
By Crystal Falk
Another well-known children's book about surrogacy, Sophia's Broken Crayons, for ages 2-6, explores the surrogacy process with the metaphor of crayons from the perspective of a child whose friend shares her crayons, as she sees her mother become a gestational surrogate. Falk, the author, had been a surrogate before writing this book that uses crayons as a jumping-off point to address questions from a young child's perspective.
By Justin Richardson and Peter Parnell and illustrated by Henry Cole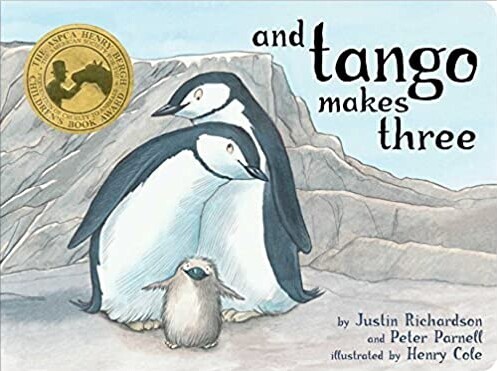 Based on the true story of two male penguins at the Central Park Zoo in New York City who came together to care for a baby penguin they found, "And Tango Makes Three" is an award-winning children's book for ages 2-5. With the help of a friendly zookeeper, these penguins are able to have a baby of their own in this heartwarming tale. Any young child can connect to themes of love and family in this illustrated book that is a great start to explain surrogacy.
By Carolina Robbiano and illustrated by Francesca Massai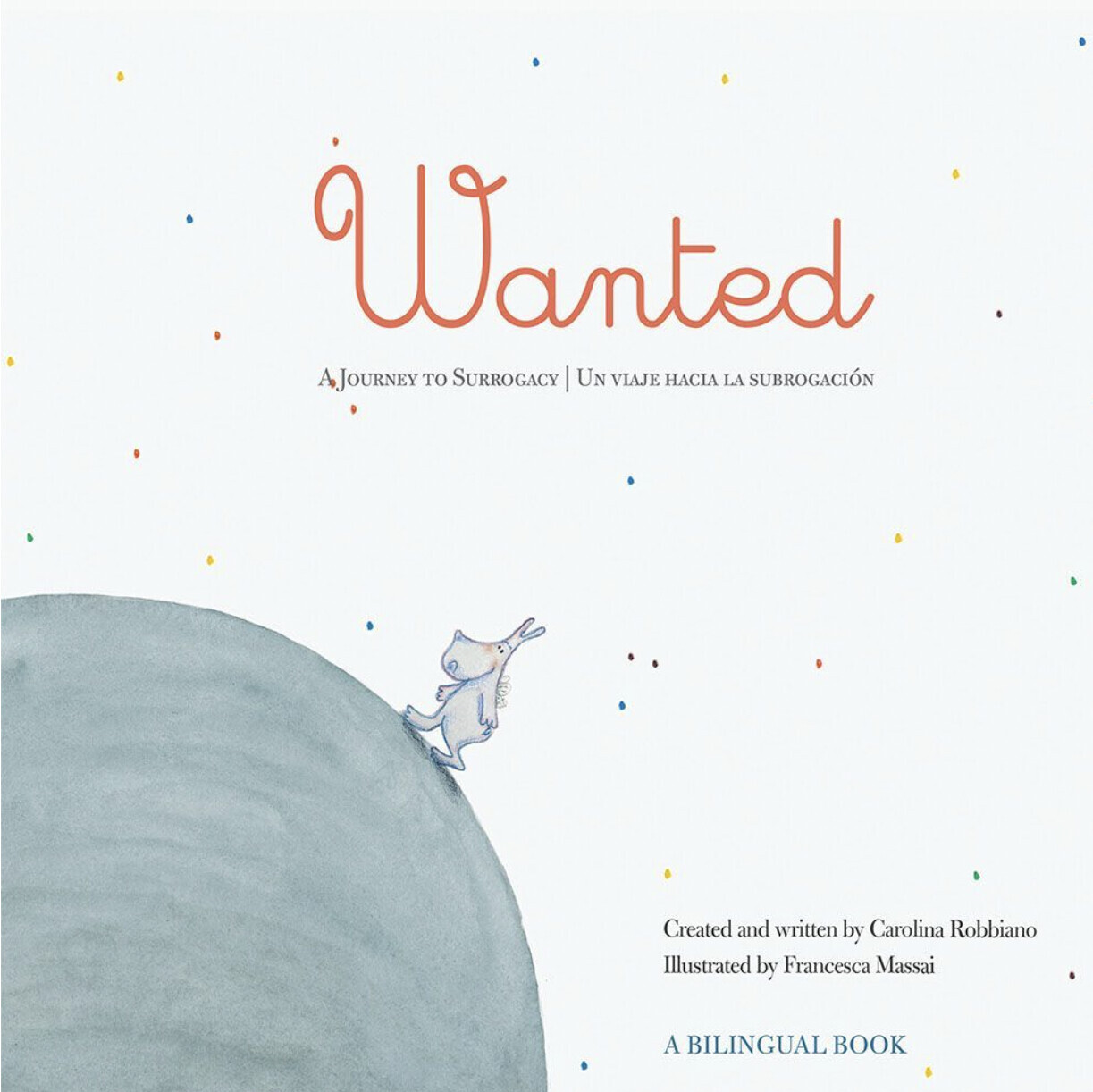 The first thing you'll notice about this book is that it is bilingual, which is a great resource for diverse families and anyone looking to show their children the importance of diversity. "Wanted," for ages 3-6, explores all different types of families while following one particular family on their journey to have a baby. This story shows that, just as there are all different types of families all over the world, there are different ways that families grow including surrogacy.
By Abigail Glass and illustrated by Riley Robertson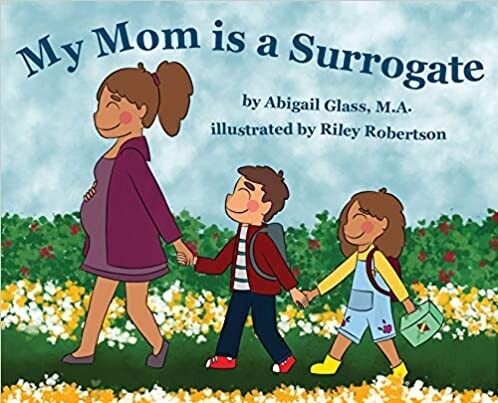 This book gets right to the point when you want to explain gestational surrogacy to your children. "My Mom is a Surrogate," for ages 2-10, is about a brother and sister who invite the reader to ask their own questions and come to their own understanding of what it means to be a helpful surrogate. Read this book to your children if you are looking for a literal surrogacy story about people that encourages your kids to think about real-life scenarios.
A Quick List of Other Amazing Titles
There are so many incredible titles out there just waiting for you to discover. While we already listed our favorites and the most popular surrogacy books, here are some other choices worth checking out:
Activities After Reading With Your Kids
By pairing books with interactive activities, you can build on your kids' appreciation for your surrogacy journey. The world of children's literature is rich with endless opportunities for exploration and understanding.
Enhance your story time with your little ones when you:
Indulge in a themed treasure hunt inspired by their favorite book.

Prepare a scrumptious literary feast together based on stories.

Craft their own colorful pop-up books.

Unleash their inner dramatic flair by acting out scenes through puppet shows.
The possibilities are limitless, and activities are a great way to explore your surrogacy journey together, alongside books.
Your Journey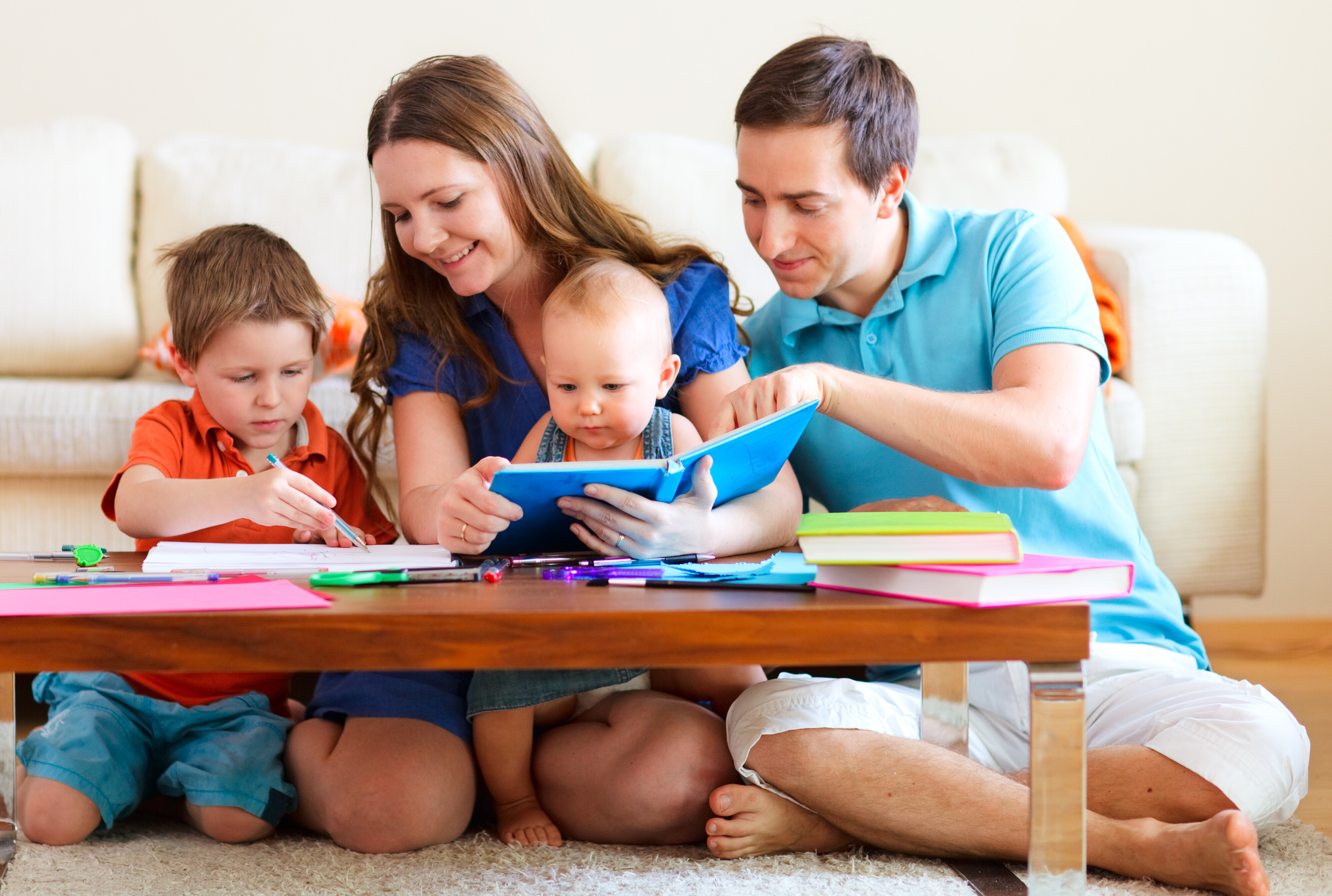 Embarking on the journey of surrogacy is a heartwarming and life-changing experience that opens the door to expanding a family. By using engaging literature, young minds can be introduced to the concept of surrogacy, fostering understanding and empathy, while bringing your family closer together.
Our friendly and supportive team is here to be your guiding light, helping you every step of the way. Reach out to us today and let us be a part of your remarkable surrogacy journey.