How Much Does it Cost for a Surrogate?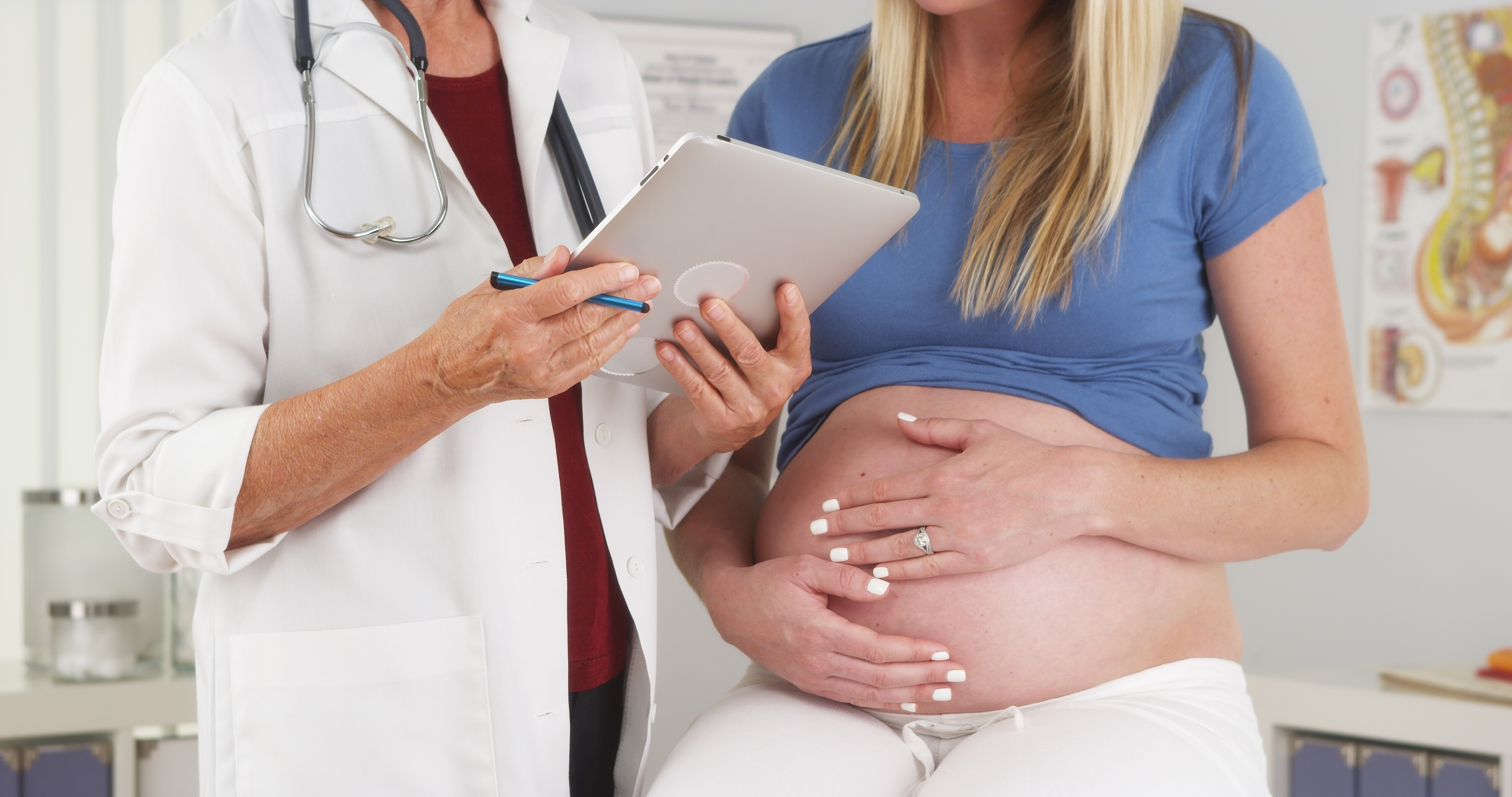 If you're ready to start or grow your family but are unable to conceive, it's likely that you've been considering surrogacy as an option. While surrogacy is one of the most unique and special ways for families to grow, it is natural to have initial questions before making any decisions. One of the most important factors to consider is the cost of surrogacy. While pricing can be uncomfortable to talk about initially, it's undeniably a factor for those seriously considering surrogacy as an option for having children. If you're considering surrogacy but feel in need of more information on pricing from a trusted surrogacy network, you're in the right place. We've broken down the general surrogacy fees in this blog, and we're also available to answer any additional questions about surrogacy that you may have. Let's get into the basics!
What does it mean to work with a surrogate?
Before we get into pricing, let's start with some background information on what it really means to create your family with the support of a surrogate. A gestational surrogate (sometimes referred to as a gestational carrier) is a woman who carries and delivers a baby for an individual or couple unable to conceive themselves. When an individual or couple wishes to engage a surrogate to carry their baby, they will typically go to a trusted surrogacy network to be matched with a gestational surrogate that is a good fit for them. The surrogacy process varies from state to state, but with a safe and trusted surrogacy agency, the entire surrogacy process is clear, safe, and successful. For more information on the complete process of surrogacy, check out our blog here.
How much does it cost for a surrogate?
As mentioned above, the surrogacy process varies significantly depending on the state, agency, and needs of the parties involved. That being said, we'd suggest working with a trusted surrogacy network when getting started on your surrogate journey. A quality agency will be upfront with pricing, policy, and other expectations from the start. At Vermont Surrogacy Network, we offer an ethical, affordable, and supportive environment for gestational surrogates and intended parents. With an upstanding reputation throughout New England and across the country, VSN puts families first. That's why we've broken down the total cost of surrogate pricing for you in a way that's upfront, straightforward and direct when it comes to exactly where your money is going. Below, you'll find our typical estimated surrogacy fees for intended parents.
Vermont Surrogacy Network Fee: $20,000
The initial Vermont Surrogacy Network fee of $20,000 is paid in two installments of $10,000 -- the first half when you first sign-on, and the second half after the three-step matching process is complete. The Vermont Surrogacy Network fee covers the initial screening of the gestational surrogate, as well as the profile matching and initial contact between the intended parents and gestational surrogate. The fee covers up to three potential matches between intended parents and gestational surrogates if necessary, to ensure that all parties involved feel the match is a comfortable and good fit.
The Vermont Surrogacy Network fee also includes guidance for the intended parents in finding an IVF clinic to work with, if they haven't already initiated that process. Additionally, the fee covers initiating communication, scheduling appointments, and setting up travel arrangements for the intended parents to successfully work with the IVF clinic that is the best fit.
Above all, the Vermont Surrogacy Network fee pays for continuous support for both the intended parents and gestational surrogates throughout the entire surrogacy journey. From initial contact to post-delivery, VSN is there to guide and support you every step of the way.
Screening Fees: $2,050+
Screening fees are broken down into two components: medical screening and psychosocial evaluation.
The medical screening fee costs at least $1,300 to start out, but expenses may vary based on the gestational surrogate's medical circumstances and needs, as well as which IVF clinic they work with. This screening ensures that the gestational carrier is in good physical health and capable of carrying out a surrogate pregnancy.
The psychosocial evaluation fee comes out to approximately $750. This fee covers an evaluation of the gestational surrogate (and her partner if applicable) by a licensed mental health provider who is knowledgeable in the field of third-party reproduction. This evaluation serves to ensure that she is living in a healthy environment that is suitable for supporting a successful pregnancy. The psychosocial evaluation also needs to be completed by the intended parent(s), as well as by all parties together to rule out any chance that anyone is being coerced into their part of the process. This is incredibly important to have done and is a requirement before beginning the IVF process.
Legal Fees: $6,000+
It is difficult to put an exact price on the legal fees of surrogacy, so we've broken it down into a range, with values varying based on which attorney you choose to work with and state requirements. The legal fees in surrogacy include both of the intended parents' attorney fees and the gestational surrogate's attorney fees.
The intended parents' attorney fees vary from $3,000 - $6,000, and cover creating a gestational surrogacy contract, pre-birth order and birth certificate for the baby, and assistance in reviewing the carrier's insurance.
The gestational surrogate's attorney fees vary from $1,000 - $2,500, and cover all legal fees for the gestational surrogate throughout the surrogacy process including the gestational carrier agreement and pre-birth order.
VSN Escrow Trust Account Management: $2,000
The VSN Escrow trust account management fee covers the management for all accounts involved, It also provides funds for a review of the signed contracts between the gestational surrogate and intended parent(s) after the signing and at the end of each trimester, and allows for updates to be made as needed.
The VSN Escrow management fee is due upon signing the fee agreement. You are also required to make an initial deposit of $20,000 into the escrow account at that time. These funds are held to be used for reimbursement of the gestational surrogate for lost wages, travel expenses, etc prior to the signing of the Gestational Carrier Agreement (contract). Once the contract is signed, the escrow will need to be brought up to a balance of $65,000 to pay the anticipated fees to the surrogate for reimbursement, childcare, health insurance, etc.
Insurance costs: $5,000-$15,000
Gestational surrogacy requires that a surrogate has qualified health insurance and also a minimum of a $500,000 life insurance policy (amount may vary by state). The estimated total cost of this policy is between $700 - $1,000.
The surrogate's health insurance policy should be reviewed to determine if it qualifies to cover surrogacy, if it does the intended parent will only be required to pay for out-of-pocket expenses and deductibles. However, if the policy does not qualify a new policy will need to be purchased for the surrogacy journey. Your matching organization should help you implement this policy which will likely cost between $10,000 - $15,000 for premium, co-pays, deductibles and out-of-pocket expenses related to the surrogacy pregnancy.
Gestational Surrogate Expenses: $40,000+
The gestational surrogate expenses begin with a $40,000 base reimbursement for a first-time carrier and then increase depending on the pregnancy circumstances, such as if she is an experienced surrogate, meaning she has been a surrogate before and if she is carrying multiple babies. It's important to note that these fees are paid over an 8-month period, after confirmation of the pregnancy, and not in one lump sum. These expenses vary as follows:
Experienced Carriers: $5,000 - $10,000
If the intended parents choose to work with an experienced surrogate who has had a prior successful journey, the price on top of the base rate will increase by $5,000 - $10,000.
Twins: $5,000 - $10,000
If the gestational surrogate ends up carrying twins, she will be reimbursed an additional $5,000-$10,000 above the base fee.
Multiples: $8,000 - $10,000
Lastly, if the gestational surrogate is found to be pregnant with a higher order of multiples, such as triplets, quadruplets, or more, there will be an additional charge between $8,000 and $10,000. There may also be additional surrogate compensation in this rare situation if the decision is made to reduce the pregnancy.
Work With a Trusted Surrogacy Agency
It's important to note that the prices listed above are only estimates, and the exact overall surrogacy cost will vary depending on the circumstances of the intended parent, gestational surrogate, and other factors. The final gestational surrogate reimbursements are negotiated during the drafting and finalization of the Gestational Carrier Agreement. If you'd like more information on other potential surrogacy costs, you can find them here.
Contact Vermont Surrogacy
If you're ready to start or grow your family through surrogacy, or are interested in learning more from a trusted surrogacy agency, Vermont Surrogacy Network is here for you. Reach out today, we can't wait to start this journey with you.