How Do You Find a Surrogate Mother?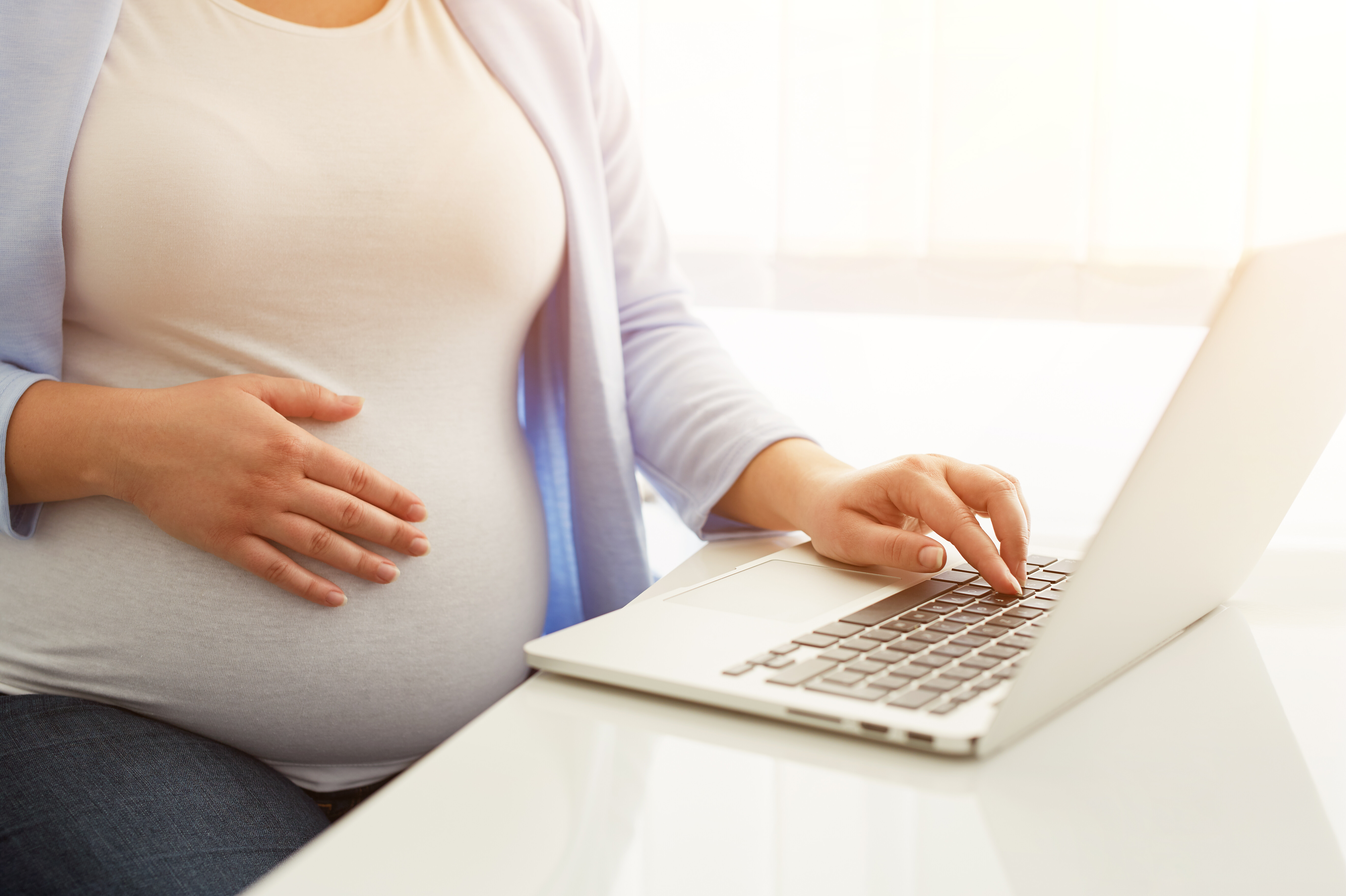 Finding a surrogate mother can be intimidating, overwhelming, and confusing- especially for intended parents new to the process of surrogacy. It can be difficult to know where to start.

If you're feeling this way, you're in just the right place. Vermont Surrogacy Network is a trusted surrogacy agency based in Vermont that offers intended parents throughout the state, New England, and beyond the opportunity to grow their families through surrogacy. With an affordable, safe, and supportive environment for all, VSN is confident in providing successful and caring surrogacy experiences.
At Vermont Surrogacy Network, we're more than familiar with the surrogacy process and help intended parents every day find their surrogate mothers (Gestational Carriers). That's why we're confident in helping you too, by providing some recommended steps for how to find a Gestational Carrier. Let's get started!
The Path to Surrogacy
Surrogacy is a unique and special process, but it is no spur-of-the-moment decision. Intended parents who are looking to use a surrogate to grow their family have likely thought about this decision for a long time and have found that pursuing surrogacy is their best option to have biological children of their own.
The surrogacy journey requires strong commitment, patience, love, and complete dedication. Intended parents looking to use surrogacy to grow their families are driven to make their dream of having children come true, and are ready to commit wholeheartedly to the surrogacy process.
Finding The Right Agency
Once you are ready to begin seeking a gestational surrogate, the next thing to do is to identify a trusted surrogacy agency to work with.
Finding a surrogacy network that meets your individual needs is not to be taken lightly, as the quality and overall success of your surrogacy journey vastly depends on which agency you decide to work with. When looking for a surrogacy network, you want to make sure that you choose an agency that has a strong history of success, and is known for being transparent, communicative, and supportive. The right surrogacy agency will provide intended parents with all the resources they need throughout the surrogacy process.
The best way to go about finding a surrogacy network is to do research online, look at reviews, and meet with some to ask all the questions necessary before committing. Once you've found a surrogacy agency that feels like the right fit for you, they will help you begin your journey.

Once Vermont Surrogacy Network has received your initial submission, you will be scheduled for an initial consultation. After you've completed this, and you've agreed to sign on, you'll be directed to submit your Intended Parent Application. Along with the application, you'll be asked to submit documents verifying your identity, releasing medical records, and consenting to a background check. You'll also be able to upload some family photos for the matching process.
Once the initial application has been completed, you'll be contacted to schedule a face-to-face final review meeting, which can be either remote or in person. During this meeting, you'll review the Intended Parent Application with Jes and answer any additional questions you may have.
At the end of this meeting, your intended parent matching profile will be created and you'll be ready to proceed with the matching phase.
Matching With a Gestational Carrier
When your application process has been completed and approved, it's time to move forward with the matching process to find the gestational carrier that's best for you. At Vermont Surrogacy Network, the three steps to the matching process include Profile Exchange, First-Contact phone call, and Face-to-Face meeting.
Profile Exchange
After reviewing both the intended parents' and gestational carriers' profiles and seeking out potential strong matches, Vermont Surrogacy Network sends the intended parents the profile of a gestational surrogate that appears to be the best fit. The intended parents are not shown any personal identifying information of the gestational surrogate, aside from a name and a photo. The purpose of this is to give the intended parents the opportunity to ask Vermont Surrogacy Network additional questions about the gestational carrier before sending their own profile and pursuing the match.
If the intended parents confirm interest, their profile is sent to the gestational carrier where they too have the opportunity to ask further questions. If the gestational carrier is also interested in pursuing the match, Vermont Surrogacy Network will coordinate with the two parties to set up the First-Contact phone call.
First-Contact Phone Call
Once the First-Contact phone call has been scheduled, both parties will be prepped on which topics to focus on and which to avoid during this initial meeting. The two parties then meet over the phone, and are able to learn a bit more about each other. After the phone call, both the gestational carrier and intended parents are asked to let Vermont Surrogacy Network know of their decision on whether they feel the match is fitting. If both parties are in agreement about a strong match, they move forward to a face-to-face meeting.
Face-to-Face Meeting
Within 1-2 weeks following a successful First-Contact phone call, Vermont Surrogacy Network coordinates with both the gestational carrier and the intended parent to schedule a face-to-face meeting. The face-to-face meeting is encouraged to take place in person, but can also be held virtually depending on the circumstances.
The face-to-face meeting allows both parties to get to know each other more, and determine if they believe working together in this process will be a strong fit.
After the meeting, both the gestational carrier and the intended parents are asked to give their decision within 2 business days, in order to confirm or deny the match. If both parties are in agreement about being a good fit, they are officially considered 'matched' and begin the surrogacy journey together.
Beginning Your Journey
It's important to note that this is the process used at Vermont Surrogacy Network, and that official matching processes vary depending on the surrogacy agency you choose to work with.
If you're ready to grow your family through surrogacy and find a gestational carrier, Vermont Surrogacy Network is here for you. We understand how important finding the right surrogate is for all parties involved. That's why we put so much effort into making sure our intended parents are matched with the best gestational carriers for their needs in a safe, supportive environment.
Reach out to us today. We can't wait to support you through the most special journey of a lifetime.