How to Talk to Your Kids About Being a Surrogate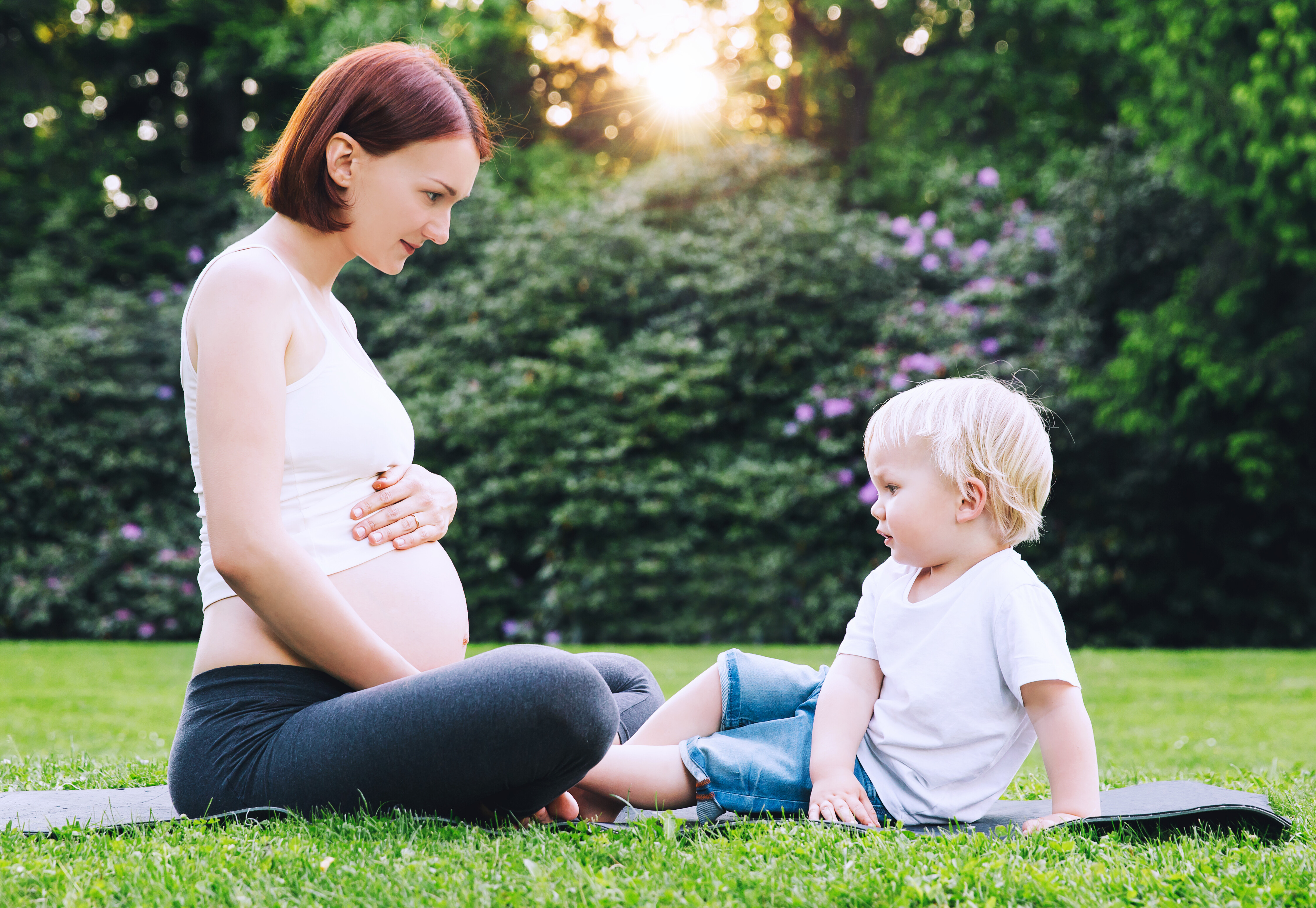 If you're becoming a surrogate, one of the most important things to think about is how to talk to your children about it. You want them to be as supportive as possible, and you also need to be prepared for any questions they may have about the surrogacy process.
Here we'll discuss some of the things you can do to make sure your children understand surrogacy, are comfortable with your decision, and know what it means for them. You can learn different tips on how to answer their questions about carrying someone else's baby in a way that is age-appropriate and respectful.
Cover the Basics of the Surrogacy Process
When talking to your children about becoming a surrogate, make sure that you're explaining surrogacy in an understandable and relatable way. Start off by having an open conversation about your decision to be a gestational surrogate, so they understand where you are coming from and why this matters to you.
It's also important to find out what your kids know about reproduction and the human body. Having the conversation tailored to what your children understand will help prevent any possible confusion regarding your surrogacy, and will likely help to reassure the children that the baby their mom is carrying won't be their new sibling.
Make sure to include that the entire process is done with a lot of care and you will have a surrogacy agency to support you with medical teams and lawyers present throughout. You can talk about how you will go through screenings and tests, receive medical monitoring during your pregnancy, and get paid for carrying a baby for the intended parents.
Openly explain surrogacy and don't forget to mention that much of it is also emotional. Discuss how surrogates enjoy being able to feel connected with the intended parents and create a bond with the baby during the pregnancy. A surrogate pregnancy can be one of the most profound journeys that you take in life, so explain why this would be rewarding by discussing all of its facets openly and honestly.
Talk About Why
It's important to be honest with your children about your decision to be a surrogate. Explain why you want to help another family have a baby. Explain how you are so excited to have the chance to give a family the gift of a child and nothing brings you more joy than knowing that you can help make someone else's dreams for their family come true.
There is no greater feeling than helping an intended family realize their goals and, in the process, having your own children be able to learn how important it is to give back and extend kindness to others. With honest conversations, you can make sure that your children understand why this surrogacy pregnancy is so important and meaningful for the intended parents who are hoping for a family.
Include Them
There are aspects of the matching and surrogacy process that are wonderful opportunities for children to feel included. They can be part of searching for the right family that you may want to work with and join you when you meet the Intended Parents. You can share pictures of the family you are considering and discuss what would be an ideal match.
Similarly, when thinking about surrogacy travel for meetings and hospital visits, include your kids in the conversation in terms of visiting family-friendly places and find special activities they might like to enjoy during your appointments. Overall, including your children in this journey will help enhance the surrogacy experience in many ways.
Offer Activities
Give your children opportunities to process what surrogacy means for them and your own family with activities like reading, drawing and writing.
Children's Books
Depending on your child's age, include honest, age-appropriate children's books into your conversations about being a surrogate to help explain complex topics in an accessible manner. Books with stories about surrogacies can gently introduce the surrogacy experience and foster open dialogue and honest conversation between you and your children.
Reading stories together is also a great way to create a safe, non-intimidating environment where it's okay to ask questions and explore emotions. After reading or discussing the book, take the time to ask your younger children pertinent questions and listen to their answers carefully.
Books for Older Children
Even if you have children who are a bit older, you can still give them a book to explore on their own. Doing so will allow you to gain valuable, honest insight into how they process all the information they are receiving. Furthermore, books give you and your family members reference points that make it easier for everyone involved to communicate openly throughout the surrogacy journey.
Drawing
Talking to your children about the surrogacy process can be a great opportunity to use crayons and paper. Children can express their thoughts and feelings through art, so draw pictures as a way to help them understand your decision to become a surrogate in a comfortable environment.
Writing
Writing is a great way to have a conversation about surrogacy. Encourage your children to write letters, share stories, or even create dialogue while you explain surrogacy. This is especially effective for older children who can write and want to take part in the process and understand what surrogacy means for their family.
Answer Questions About the Surrogacy Journey
Talking with your children about being a surrogate is an important conversation, so remember to answer any questions. Spending some time answering questions helps to ensure that everyone's expectations are realistic, and that everyone has a better idea of what the surrogacy will look like.
Start by having an open conversation and hearing their questions, then use those questions as a starting point for tackling any unfamiliar topics. Encourage any curiosity and break down each answer into smaller and more digestible parts for them.
Questions you can expect are:
"What does being a surrogate mean?"

"How often will I get to see you?"

"What will it feel like to have someone else's baby in your belly?"

"How long will you be pregnant for?"

"Who is the intended family?"
Make sure to keep the conversation going and give your children plenty of time for their opinions and ideas to be heard. Then, keep an ongoing dialogue to help address any potential questions or worries they may not think of initially.
Reassure Your Kids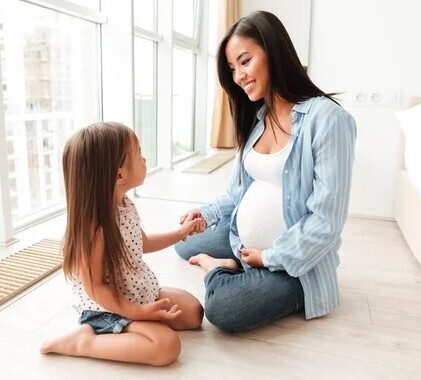 Letting your children know that you love them when talking about being a surrogate is essential. Remind them that you'll still be their parent, and that they can come to you with any questions or concerns they have. The love you have for each other is endless, and no matter how busy you may get as a surrogate, you will not disappear.
While it's understandable to feel some apprehension from both sides, reassure them that the love is stronger than any challenges that come along. Let them know that these changes are enriching everyone's lives and affirm your love often; it is the greatest gift of all! Let them know that you'll still be their mom and that they're always your number one priority.
Have the Talk
If you're thinking of becoming a surrogate, or have already begun the process, it's important to involve your children in the conversation early on. As they say, communication is key. Although it is a big topic, talking to your children about surrogacy will ensure that everyone is on the same page and help to avoid any misunderstandings down the road.
If you need any assistance along the way, don't hesitate to reach out to us so we can make your surrogacy journey as smooth as possible.