Ask The Surrogate: What's The Most Rewarding Thing?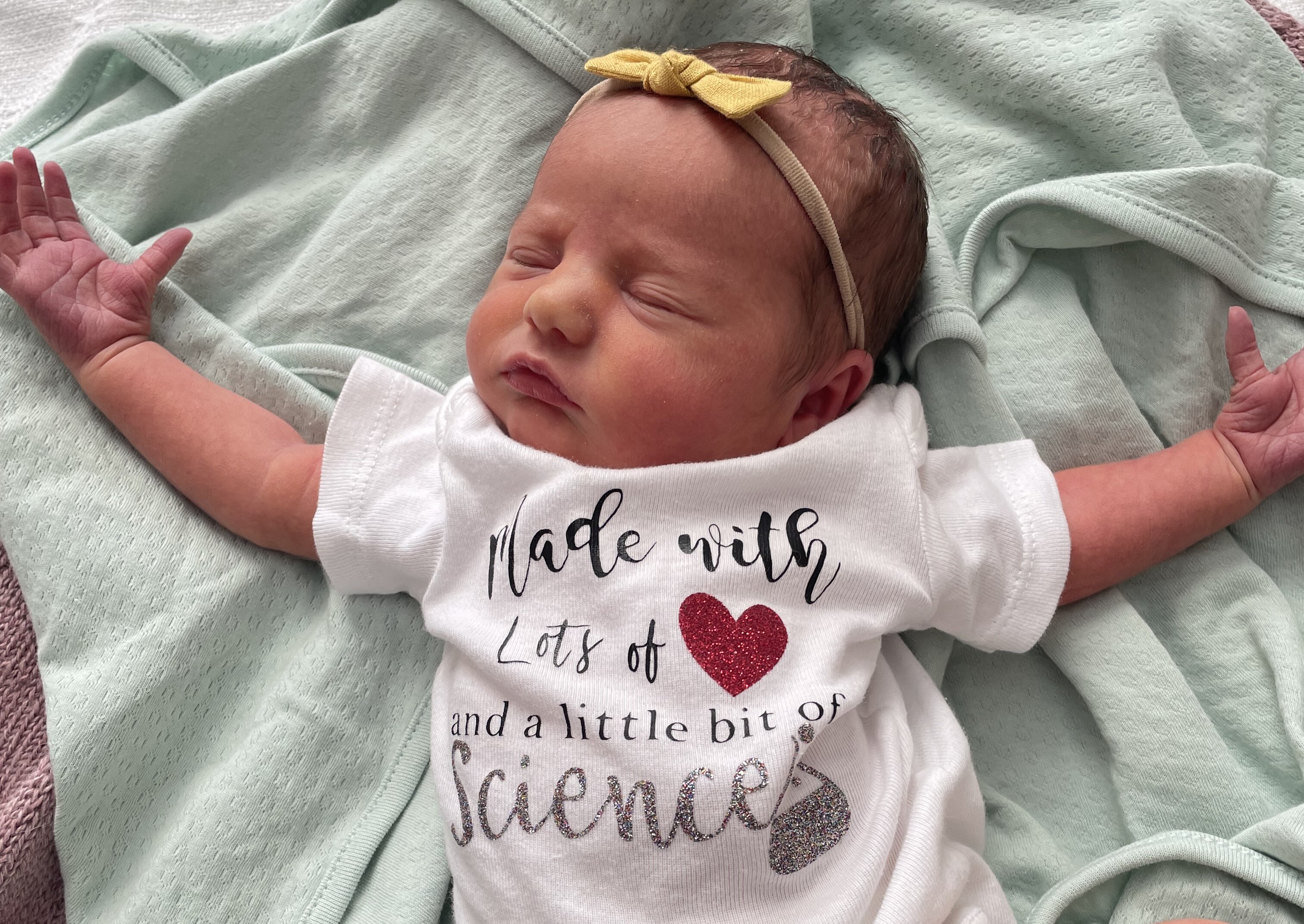 There are few experiences on earth that offer the rich rewards that come with becoming a surrogate. Surrogacy is a life-changing journey that can lead to growing families and fast friendships.
Vermont Surrogacy Network has a group of amazing women who have experienced this firsthand. Even those who are just starting out on their path to helping another family know that there are wonderful benefits that arise from the experience. We asked our surrogates to share a little bit more about what they've enjoyed and what they're anticipating from the journey.
Is the most rewarding thing seeing a new family form?
The main consensus from our surrogates is that the greatest reward is seeing a new family created in front of their eyes.
Alicia D, during her first journey, agreed:
"The moment their babies are in their arms I would guess is the most magical moment!"

Katie P, in her first surrogacy, was excited to see the new family start their journey:
"I think it'll be seeing the parents leave the hospital with their baby!"
Brianne K, who is currently pregnant with a sibling for her first surrogate baby, spoke about it
from her perspective:
"That was the most rewarding part, seeing their face with their newborn! Now we get to see
him growing up, and we are great friends. He is a little over 2 and we text nearly daily! I am
actually doing another journey with them so it's even more special!"
Kristen T, who was a VSN surrogate for two families, thought about the extended family as well:
"For me, it's hearing the stories of the grandparents meeting their grandchildren, knowing I
had a small part in making that possible. This is especially true when it is the only grandchild
the grandparents will have."
...Or the impact on their own families?
Our surrogates also felt that seeing their families' reactions to the journey and delivery would
be rewarding.
Jennifer C, who went through one surrogacy journey, was excited to teach her children some
valuable lessons on life:
"The most rewarding part for me is two-fold. I'm so thrilled for my own children to learn to be
giving and caring individuals through this process and I'm also over the moon to see the
happiness of the IPs and their families."
Kayla C, during her surrogacy journey, was thrilled at her kids' responses to her pregnancy:
"Aside from the expected parent reaction I can't wait to see, I have to say that it's my
children's excitement. When I asked my 3 daughters what they would think about me
growing a baby in my tummy for someone else to have, my 7 year old's response brought me
to tears: "Oh Mommy, that's a great idea! It would make someone very happy and making
people happy is the right thing to do." They enjoy sharing updates of his growth (and my
growth!) to the IF when we video chat. They are so excited to meet them both (Dad and
baby) after the delivery."
...Or another type of rewarding experience?
Some of our surrogates had answers that went beyond the baby or their families, and had
hopes for a more global experience.
Jennifer D couldn't choose just one thing to mention during her surrogacy journey:
"I think each and every part of the process has been rewarding so far. Even when our first
transfer didn't work, the first thing the parents did when they found out was reach out to me
and ask how I was feeling and that felt truly heartwarming to me. Each little milestone is just
so fulfilling."
Lisa M, who has had two VSN surrogacies, felt that the biggest rewards had more than just a
personal impact:
"Aside from the obvious of seeing the parents meet their baby for the first time, I love and
value the new relationships I've gained through surrogacy. We started as strangers and this
experience made us family. I will forever cherish the bonds we've made. Another personal
reward is knowing this is part of my legacy and small contribution to the world. I may not be
rich or have special talents, but I can still do something bigger than myself."
If you're looking for a rewarding experience for you and your family, please consider surrogacy!
Contact Vermont Surrogacy Network to find out more!