What does it mean to be a "surrogate-focused" agency?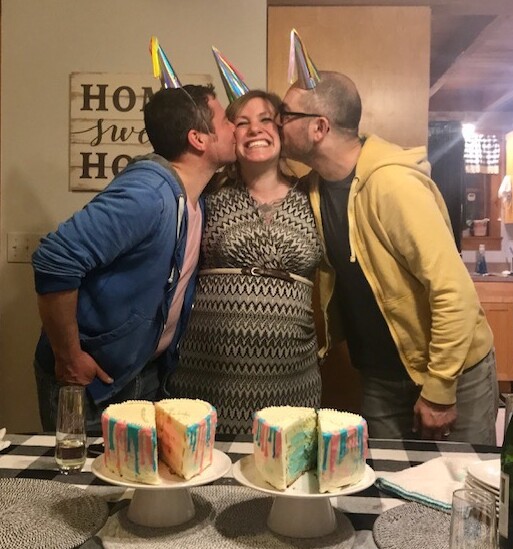 At the beating heart of surrogacy, both the word and the act, is the surrogate. Vermont Surrogacy Network was founded almost 10 years ago on this ideal. That if we find and focus on our rare and magical "unicorns" it will create great matches and great matches lead to happy families and connections that extend beyond delivery.
First Connection
VSN casts a wide net across all of New England and New York, inviting anyone interested in surrogacy to review the qualifications on our website and ask questions. We're happy to speak with anyone and help them determine if surrogacy is right for them. Just like other agencies performing their due diligence, we have to follow the guidelines set forth by the clinics on who they will work with. These guidelines can be found in this blog. Beyond the guidelines, VSN is connecting with these potential surrogates to get to know their unique personality and what makes them special. Ensuring these selfless heroes are supported and respected is our focus from this point forward. We answer their questions, help them with what they've never thought of, and support them with the big emotions around talking with their own family and getting to know a new family.
Surrogacy agencies take on a huge role when it comes to screening potential surrogates, ensuring the surrogate is ready both physically and emotionally for the stresses of a surrogate pregnancy. It's a long process that involves a thorough review of the surrogate's prior pregnancy history, clearance from her OB provider, and background checks. In short, the surrogate's entire pregnancy history is put under a magnifying glass to identify any potential factors that could lead to complications in the future.
A Good Match Means a Good Journey
A good match starts with getting to know the surrogate and her family, this helps us to look more closely at a qualified match for her than just what is written in the application. At VSN, a strong match is one where both parties agree to the more challenging aspects of surrogacy, as well as having personalities and communication styles that complement one another.
This of course is not to down play our relationship with the intended parents, but to ensure that all parties feel they are being heard and receiving shared guidance through every step of the process. VSN is here to be the friend at their side through every stage, matching, medical screening, financial understanding, to minimize stress for all parties during the journey.
Without the surrogate, there is no surrogacy. For some, the journey to parenthood begins and ends with these selfless individuals who put their lives on hold to grow the family of someone who, in many cases, starts out as a complete stranger and ends up becoming another branch of their own family. As such an integral part of the process, the surrogate and intended parents need to work together to make the best decisions for the baby that they're nurturing together.
Success!
We don't measure our success on the number of babies or how many families we've helped (even though we're very proud of these numbers!), we feel like we're only as good as our matches and surrogates. VSN believes that taking care of our surrogates leads to better pregnancy outcomes, happier intended parents and matches, more repeat journeys, and long lasting relationships. Open and honest communication allows all parties to make the best decisions possible. We are always listening to our surrogates and it's very satisfying to hear them say that they're willing to carry again with us. That's the true measure of our success, the happiness of the families we help create. And at the heart of these families and everything are our beautiful surrogates.
There are many points of contact with surrogates throughout the surrogacy journey. From the first phone call to the last shipment of pumped breast milk (of course pumping is a choice, not a requirement!), the VSN staff regularly checks in with surrogates to make sure that their needs are being met and that they feel like a valued part of the equation. Our goal is to provide the best possible experience, no matter the outcome.
If you've been thinking about ways that you can help another family, consider giving the gift of surrogacy. For more information, please reach out to us today.