How to Know if Surrogacy is Right for You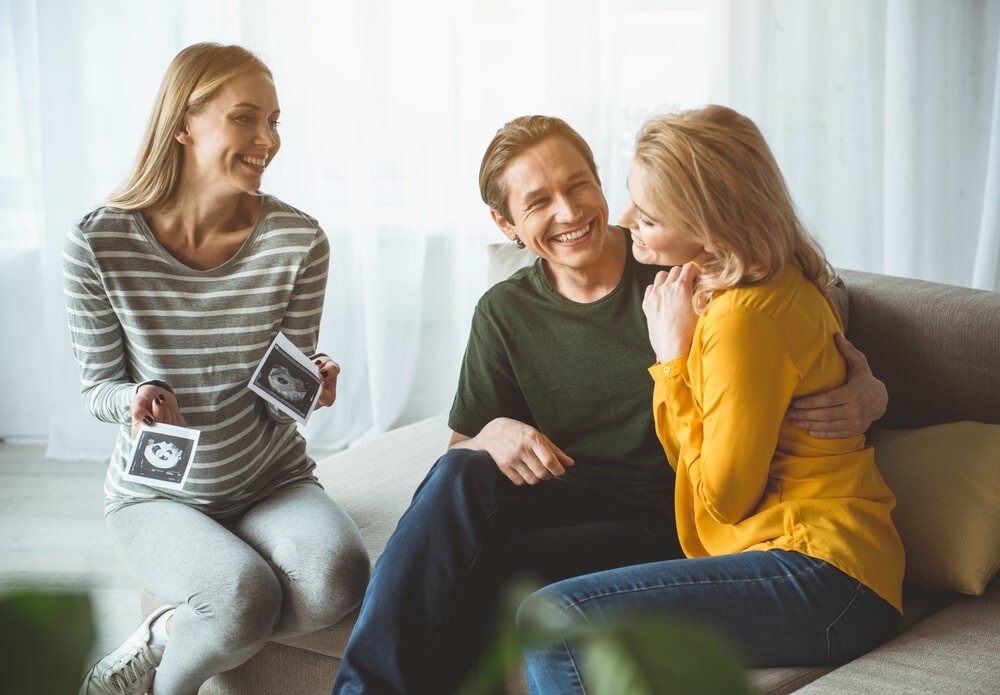 If you have ever considered gestational surrogacy, you may be wondering if it is the right choice for you. It's a big decision that can be incredibly rewarding and there are a few things to consider if you are thinking about becoming a surrogate mother.
Women choose to be surrogates because they want to help others have children and share the joy of parenting that they feel for their own children. Some are interested because they enjoy being there for others and this is a way of supporting those who are struggling with fertility, while some simply want to give the gift of life, and love being pregnant but do not want any more children of their own. Whatever the reason, surrogacy can be an incredible experience for any woman.
Being a gestational carrier has a huge impact on the surrogate as well as the family having their dream fulfilled, and can offer a number of benefits for everyone. It is important to reflect, ask questions and ensure you are confident in your knowledge of surrogacy before moving forward with the process.
Define Your Reasons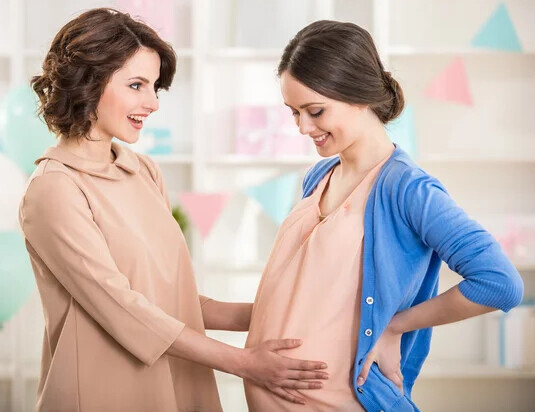 The first step in determining if becoming a surrogate is right for you is to clearly define your reasons. If you are primarily motivated by the desire to help a family in need, then surrogacy is a good option for you! Some families are unable to carry their own child and need a wonderful surrogate to make their family grow and dreams of parenthood a reality.
Are you motivated solely by altruism, or are you looking for financial compensation to help bring additional income to your household–or maybe it is a bit of both? There is no right or wrong answer here, but it is important to be honest with yourself about your motivations.
If you are looking to become a surrogate to help add increased income to your household, then we want you to be well-informed that it does take a bit of time before any compensation will come your way. The surrogacy process takes a significant amount of time, energy, and emotional investment, so it is important to make sure that you do not expect to start receiving funds until you are actually pregnant.
Because you are required to have children of your own, consider how they will be impacted. Depending on the age of your own kids, they will have a different level of involvement in the surrogacy process and getting to know the parents can be very exciting for them as well.
Also, if you have a partner, talk to them about your desire to be a surrogate and make sure you are both on the same page about the kind of support you will need. Having the help of your family is essential to ensuring a positive surrogacy experience for all parties. We have found that becoming a surrogate mother is a wonderful way to show your own children to be giving and nurturing people themselves, as a family supporting another family.
Consider Whether You're Ready To Physically Carry a Child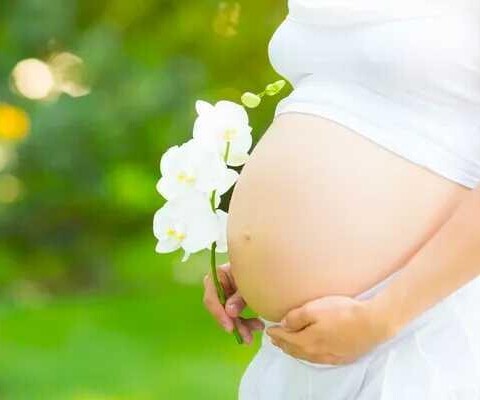 Pregnancy is a beautiful process as well as a physically demanding experience, which you already know. Before you commit to the surrogacy journey, you should make sure you're prepared for pregnancy and check your medical history to ensure you would be a qualified gestational carrier.
Specifically, you should be:
In good physical health

At a healthy weight with a BMI below 35

Between the age of 23 and 42

A non-smoker/no drugs

No history of chronic depression

At least one healthy full-term pregnancy

No major complications in your previous pregnancies
Candidates wanting to become gestational surrogates are women who have a healthy lifestyle and, as you know, have previously given birth. You must be willing to limit your caffeine intake during pregnancy and do not use marijuana or recreational drugs or alcohol during pregnancy.
Make Sure You Are Emotionally Ready
You may feel a wide range of emotions during the process of being a surrogate, from excitement and happiness to anxiety and sadness, so keep an open mind about the myriad feelings that may flow. Being a surrogate means understanding that carrying a child for someone else can be an emotionally demanding experience. Being responsible for carrying someone else's child is a life changing choice, so ask yourself how you would honestly feel in the situation and if you are ready and excited to share this experience with the intended parents.
When you become pregnant, it is normal to feel a wide range of emotions. You may be excited and happy about the new life you are bringing into the world, and you may also feel scared and overwhelmed by the responsibility. These are normal feelings to have as a surrogate, and talking to your support team and intended parents is a great way to feel the strength you need to help you through the challenging times, as well as to share the joyful ones.
The decision to become a surrogate will change your life because giving a baby to a family in need is a unique, special gift. If you feel called to help another family grow through carrying their child, it is important to make sure that you are emotionally grounded for the process.
Talk About Your Emotions
You will want to establish a strong connection with the intended parents in order to provide them with the support that you all need. You might want to talk to them about their emotions and expectations for having a surrogate help them fulfill their family dreams of a child and share with them how this experience is impacting you along the way.
For many women, pregnancy is an emotional roller coaster, and surrogacy can add an extra layer of complexity. By taking the time to make sure you are emotionally ready, you can help ensure that the surrogacy process is a positive experience for everyone involved.
Talk to Your Partner and Children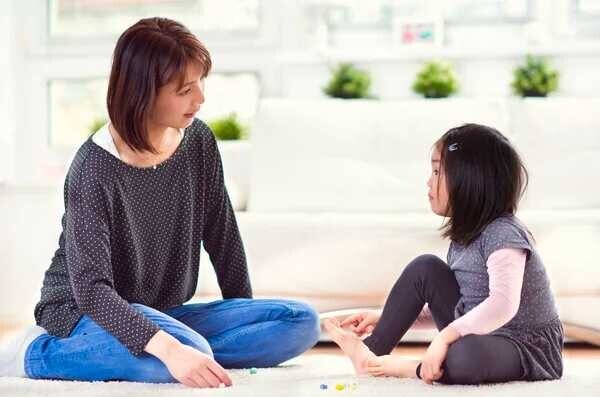 Deciding to become a gestational surrogate mother is a big commitment that will bring many special memories and excitement into your life as well as the lives of those around you. You will be carrying another person's child and you will also be forming a connection with them that will last for years to come. It's important to talk to your partner and children before making the choice to become a surrogate, as they will be intimately involved in the process.
They will need to be understanding and supportive of your decision, as well as comfortable with the idea of you carrying another person's child. Once you have their support, you can move forward with the surrogacy process knowing that you have the love and backing of your family.
Take time to let the people who you are closest to in your life share their perspective and excitement about the prospect of you being a surrogate. They may have questions or concerns, so allow space for these pivotal conversations to unfold.
Big questions to ask your partner are: How can we prepare our family for carrying another person's child? How can we best get ready for the legal and financial responsibilities that come with surrogacy?
Have Realistic Expectations
Surrogacy is an amazing process during which you will have a lot of support from the people and professionals who are involved every step of the way. There are many different details involved in carrying a child for another family, and it is important to be aware of them all before you get started.
Knowing what to expect during the surrogacy process is essential when considering becoming a gestational surrogate. The process involves five phases.
Phase 1: The Application
Potential surrogates submit an application to the agency that includes a medical records release, health insurance information and a criminal background check. Once completed and approved, the agency begins creating a matching profile.
Phase 2: Matching
The agency will determine a suitable match based on the Intended Parents criteria. The match process is three steps of a profile exchange, first contact telephone call and a face-to-face meeting. If all parties agree after these three steps to work together … it's a Match!
Phase 3: Screening
During this phase, the surrogate will undergo a thorough medical and psychological screening at the clinic. Gestational surrogates will be tested for STD's, undergo a uterine evaluation, and take other tests as required by the selected IVF clinic's policy.
Phase 4: The Contract
The surrogate must select an independent attorney who specializes in Fertility Law. All legal expenses are paid by the Intended Parents. Both parties will review and edit the contract with their legal representation, until they are satisfied with the language. Once both parties sign the agreement, the IVF cycle can begin.
Phase 5: IVF Cycle
Here, the surrogate begins her journey into pregnancy once she starts her IVF Medication Protocol. The IVF clinic will establish a protocol that prepares her body for the embryonic transfer. This plan helps prepare the body for the embryo transfer, allowing for optimum success in implantation and pregnancy.
Talk To People Who Have Been Surrogates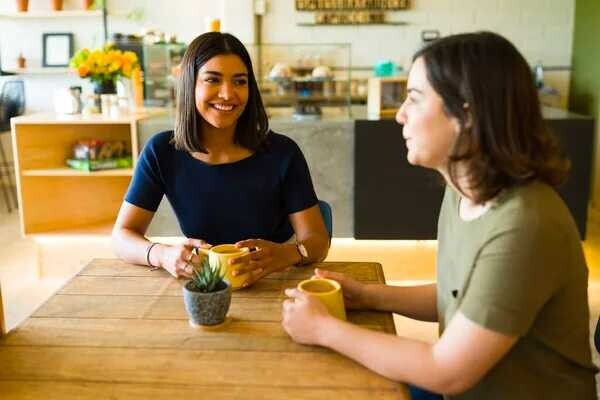 If you know anyone who has been a surrogate before, take the time to talk to them about their experience. Hearing first-hand accounts from other surrogates can give you valuable insights into what the experience is really like.
Additionally, talking to people who have been through the process can help you get a better sense of whether or not surrogacy is right for you. Do you have any close friends who have been surrogates or do you know any parents who have a child by a surrogate?
Someone might have an insight or recommendation for you that you didn't consider and just talking about it can help you better sort out your thoughts and questions about the experience of carrying a child for someone else.
People who have already gone through the journey of carrying someone else's child will be able to tell you what to expect during each part of the journey and can be a great resource to ensure that you have a healthy pregnancy.
You can also search online for resources that can answer your questions or ask your primary care doctor if they have any information or resources about becoming a surrogate.
Understand The Legalities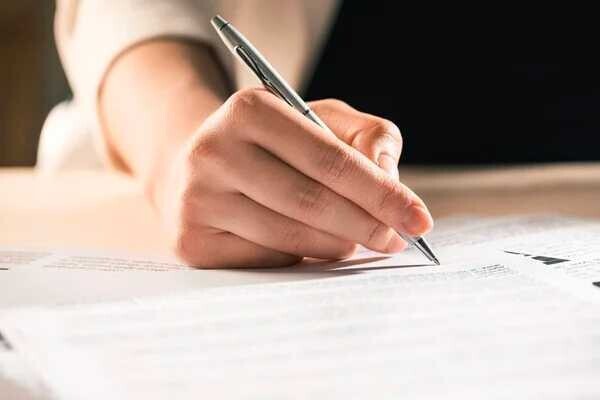 Before you make any decisions, it is important to understand the legalities involved in surrogacy. You should be familiar with the surrogacy laws in your state before making any decisions.
There are a number of lawyers that specialize in surrogacy law. These professionals can help you navigate the legalities of surrogacy and make sure that everything is done according to the law.
Ready To Take The Next Step?
Whatever your reason for considering surrogacy, it's important to be sure you're ready to have the best surrogacy experience possible. If you decide to move forward with surrogacy, it is vital to find an agency, like Vermont Surrogacy Network, that you feel comfortable with and can trust.
If you're still not sure if surrogacy is right for you, or want to explore options in greater detail, reach out today. We can't wait to meet you!